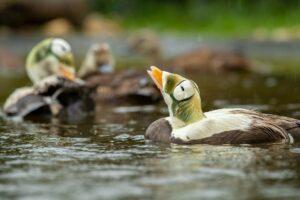 It's not just the Laurel Ridge Daffodils, the tulips in Cobble Court, and the flowering trees at Topsmead State Forest that show Spring has really sprung in Litchfield – it's the calendar of events, too.
The Litchfield Historical Society recently opened for its new season, and this weekend is overflowing with great things to do. Here's the scoop on a handful of them.
Ripley Waterfowl Conservancy Opens for the Season
The Ripley Waterfowl Conservancy is opening again for weekend public visits beginning Friday (May 5) and will be open from 10 a.m. – 4 p.m. on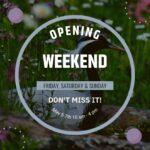 Fridays, Saturdays, and Sundays through November. Founded by S. Dillon Ripley, former Secretary of the Smithsonian, and his wife, Mary Livingston Ripley, the conservancy is home to more 80 species of birds from around the world. It's a breeding facility focused on maintaining genetic diversity of rare and endangered species, an education center for conservationists, and a great experience for families and visitors of all types.
55 Duck Pond Rd. | (860) 567-2062 | ripleyconservancy.org |
Admission: Adult (15+), $10; Child (5-14) $5
Alofft Gallery Exhibit Opening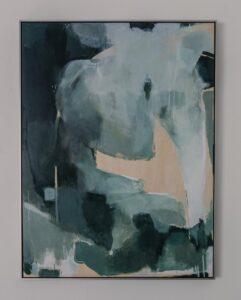 Alofft Gallery on West Street in Litchfield Center is holding an opening reception Saturday, May 6, from 4 to 7 p.m. for an exhibit of new work by artist Kate Tortland entitled "Foundations of the Earth." The exhibit runs from May 6 to the 28.
"Traditionally, I work mainly with oil landscapes, selling in high-end galleries across New England," the artist says on her website. "Over the past few years, I have expanded my work into large-scale abstraction, textile design, watercolor sketches, as well as modern frescos. I refuse to limit myself to one way of creating, and constantly test out new ideas, and concepts. My vision is to constantly create beauty in the world, in whatever form that may take."
41 West St. | (860) 361-6389 | alofft.com | FREE
Sunday Guided Museum Tour at White Memorial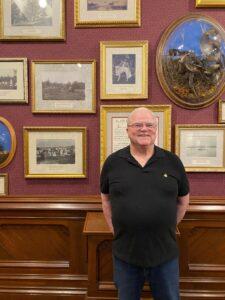 Guided tours of the White Memorial Conservation Center's Nature Museum are offered at 2 p.m. on the first and third Sundays of the month, which means May 7 and 21 this month. Museum Docent Tom Saunders tells guests the story of Alain and May White and their generous gift, as well as presenting the wonderful displays and exhibits in the museum, which include hand-painted and photographic murals, dioramas, a Children's Corner, live animals, a working honeybee hive, a digital microscope, unique exhibits such as "The Art of Taxidermy," a fluorescent rock cave and more.
80 Whitehall Rd. | (860) 567-0857 | whitememorialcc.org
Admission: Free for members, $6 for adults, $3 for children ages 12 – 6;  free for children under the age of 6.
Girls Just Wanna Run 5K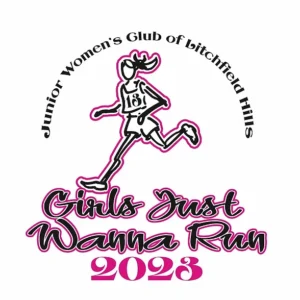 This popular run takes place Sunday, May 7, from noon to 2 p.m., is a fundraising event hosted by the Junior Women's Club of Litchfield Hills that focuses on promoting health and wellness in girls and women. Participants meet on North Shore Road and run or walk along Bantam Lake. It's billed as a great way to spend an afternoon with your girlfriends, your mom, your sisters, your daughters … and others.
This is a USATF certified 5k course (code CT12014JHP) for women and girls. It's mostly flat and girls and women of all ages are invited to run, walk, and enjoy the exercise and friendly competition.
Start and finish behind Litchfield Hills Fitness (LHF) 599 Bantam Rd. Parking available behind Bantam River Corporate Park on Route 202. See the website for all the details and registration.
Ian Campbell Concert at the First Congregational Church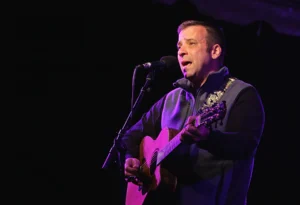 Former State Troubadour lan Campbell will be giving a concert at 3 p.m. Sunday, May 7, at the First Congregational Church of Litchfield. Campbell grew up in a large musical family and found his inner songwriter while spending years traveling the country after five years in the military. He's a singer/songwriter who wears his heart on his sleeve and walks the line between spirituality and humanity. The FCC Facebook post didn't specify if the concert is free or if there's a fee; we'll update the post when we find out.
21 Torrington Rd. | (860) 567-8705 | fcclitchfield.com
Also this weekend, World Labyrinth Day will be celebrated at Wisdom House, and the Litchfield Hills Audubon Society is celebrating Spring with events at the Boyd Woods Sanctuary. Details about both and other May events can be found in our blog post, 10 Great Things to Do in Litchfield in May.