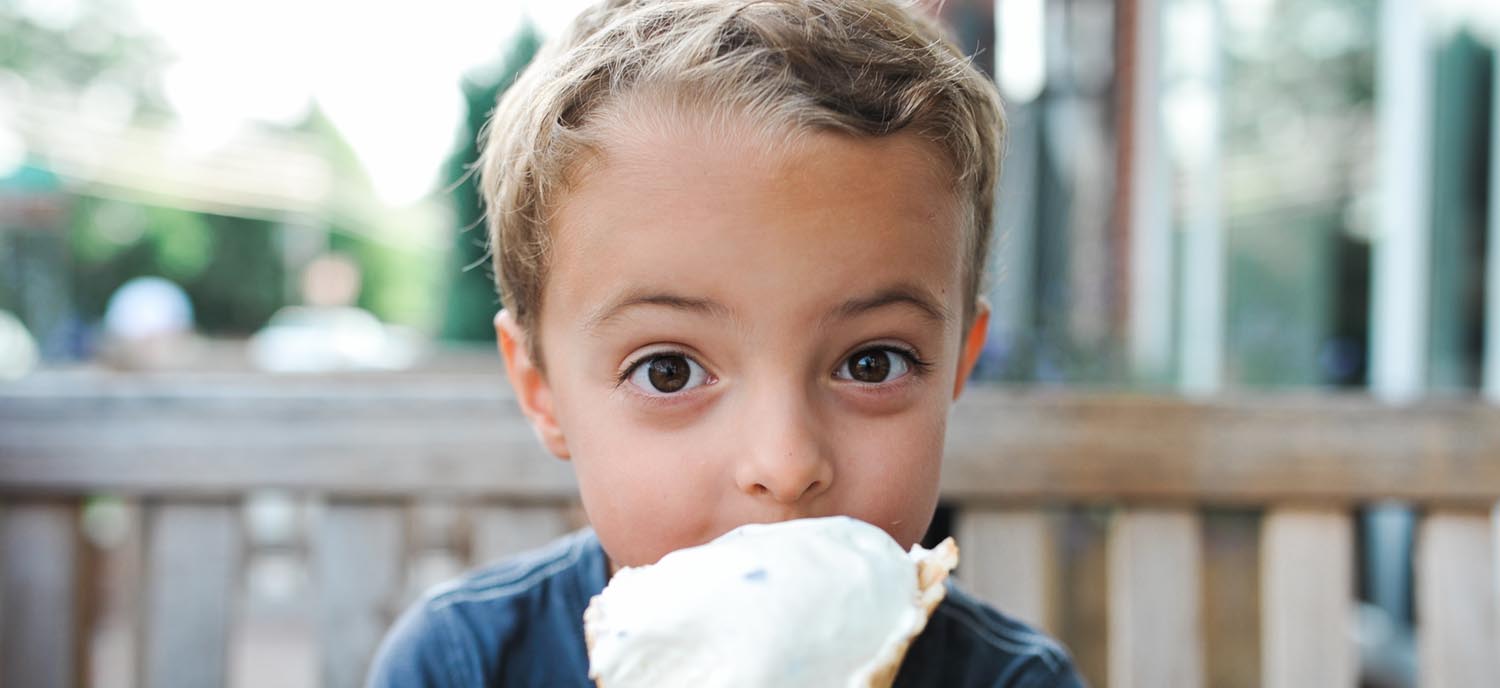 Artisan chocolate and ice cream are considered essentials in Litchfield, and we have several hometown ice cream shops, an old-fashioned candy store, specialty shops offering chocolate and/or ice cream, and the top-of-the-line Milkhouse Chocolates just over the line in Goshen. (Plum Brook Chocolate, based in nearby Woodbury, brings another option as a seasonal participant in the Litchfield Hills Farm-Fresh Market.)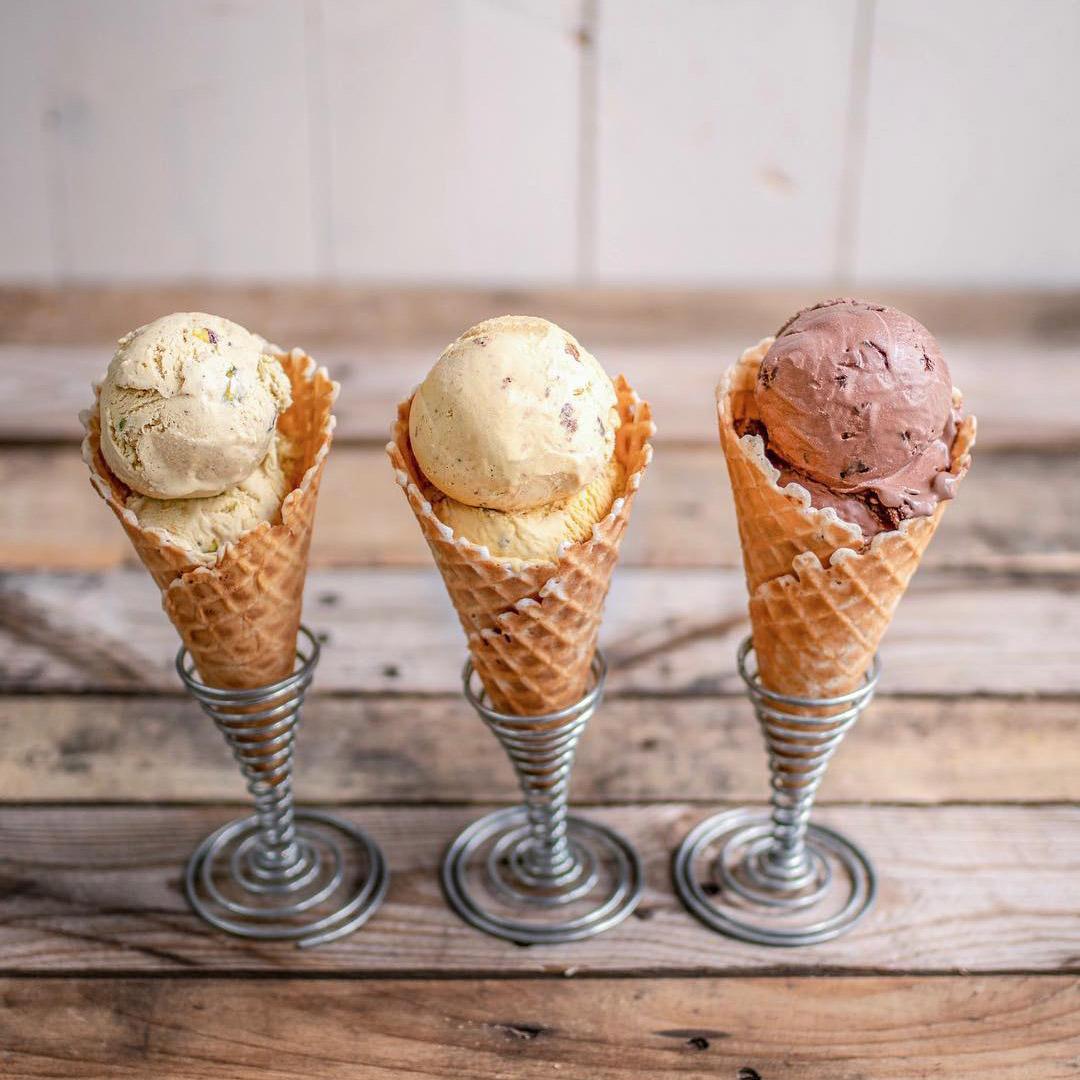 Arethusa Farm Dairy
(Bantam)
822 Bantam Road | 860-361-6460
Arethusa Farm Dairy in the old firehouse in Bantam, part of a much larger operation including the landmark farm, is where you find the gourmet ice that was named the best in Connecticut by Food & Wine magazine. The waffle cones are also homemade, the milkshakes are legendary, and you can also pick up Arethusa milk, cheeses, and more in the dairy story. (There are also Arethusa ice cream shops in New Haven and West Hartford.)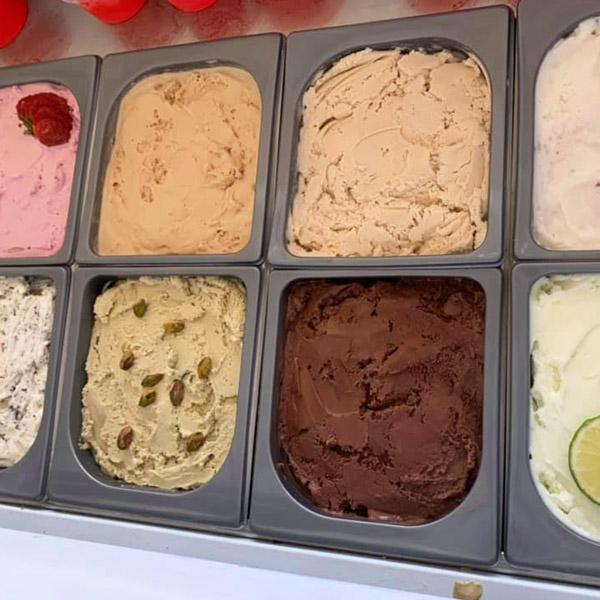 Espresso59
(Litchfield Green)
59 West Street | 860-361-6038
This is the spot for gelato and sorbetto in the true Italian style, with flavors flowing from traditional chocolate, vanilla, and lemon to sea salt caramel, Oreo, and blood orange raspberry. Located in the former Murphy's Pharmacy across from the Green, Espresso 59 is like a classic Italian pastry and coffee shop from the North End of Boston transported to the Litchfield. There's also savory fare for lunch or an evening picnic on the Green.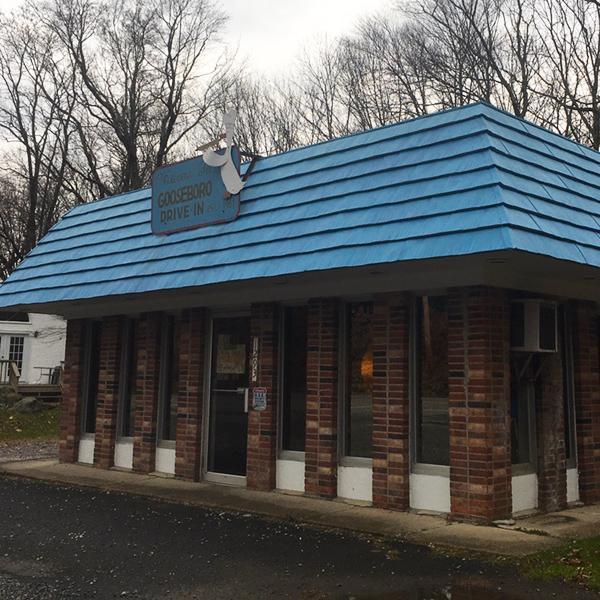 Gooseboro Drive-In
1293 Bantam Rd. | 860-567-9356
Located along Route 202 southwest of Bantam on the way to Mount Tom Pond, Gooseboro Drive-In is a popular roadside spot for burgers, hot dogs, onion rings & fries, and ice cream + Sundaes that's been around since 1961! In the summer of 2021, Gooseboro won the first annual Dog Days of Summer Hot Dog Contest … and was named Top Dog!
*Outdoor dining.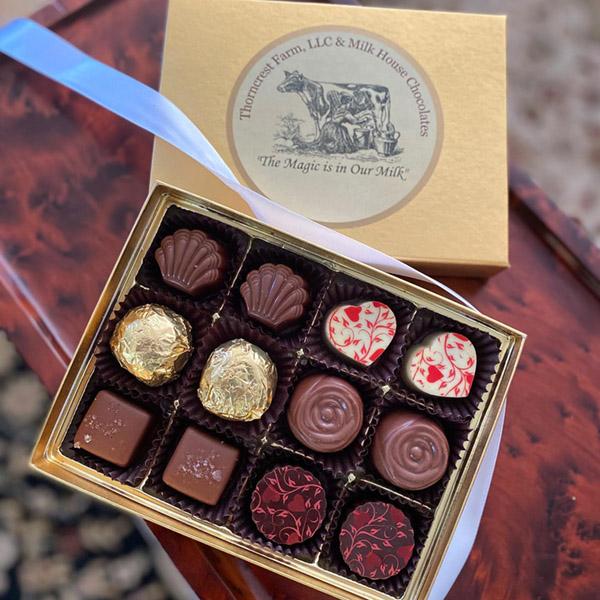 Milkhouse Chocolates at Thorncrest Farm
(Goshen)
280 Town Hill Rd. | 860-309-2545
If you like delicious, gorgeous artisanal chocolates made fresh from the milk, cream and butter of resident cows, find your way to Milkhouse Chocolates at Thorncrest Farm, just over the Litchfield line on a dirt road in Goshen. From chocolate bars to bark, fruit enrobed in chocolate, truffles, caramels, gift boxes, and more, these bespoke chocolates are a connoisseur's delight—as well as works of art.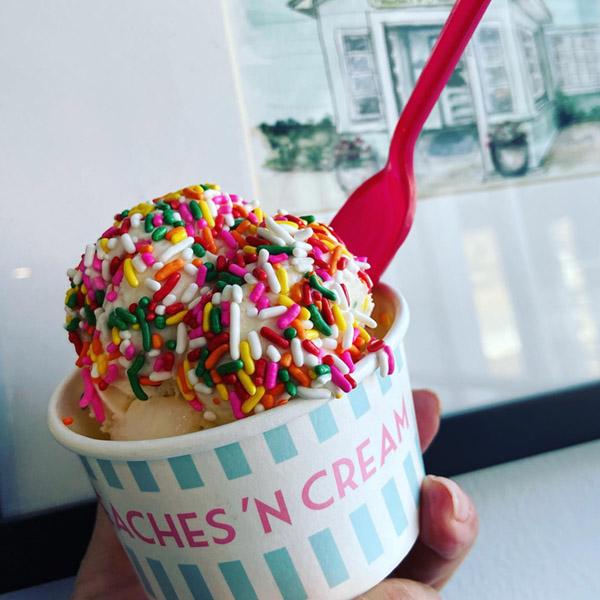 Peaches N' Cream
(Route 202/Torrington line)
632 Torrington Road | 860-496-7536
Homemade since 1982, Peaches N' Cream ice cream comes in a staggering number of flavors, many of them seasonal like Pina Colada, Peppermint Stick, Creamsicle, and Orange Pineapple. If there's a flavor you love, chances are you'll find it and can enjoy it in a homemade waffle cone. There's also sorbet, as well as ice cream cakes, in-stock or special order.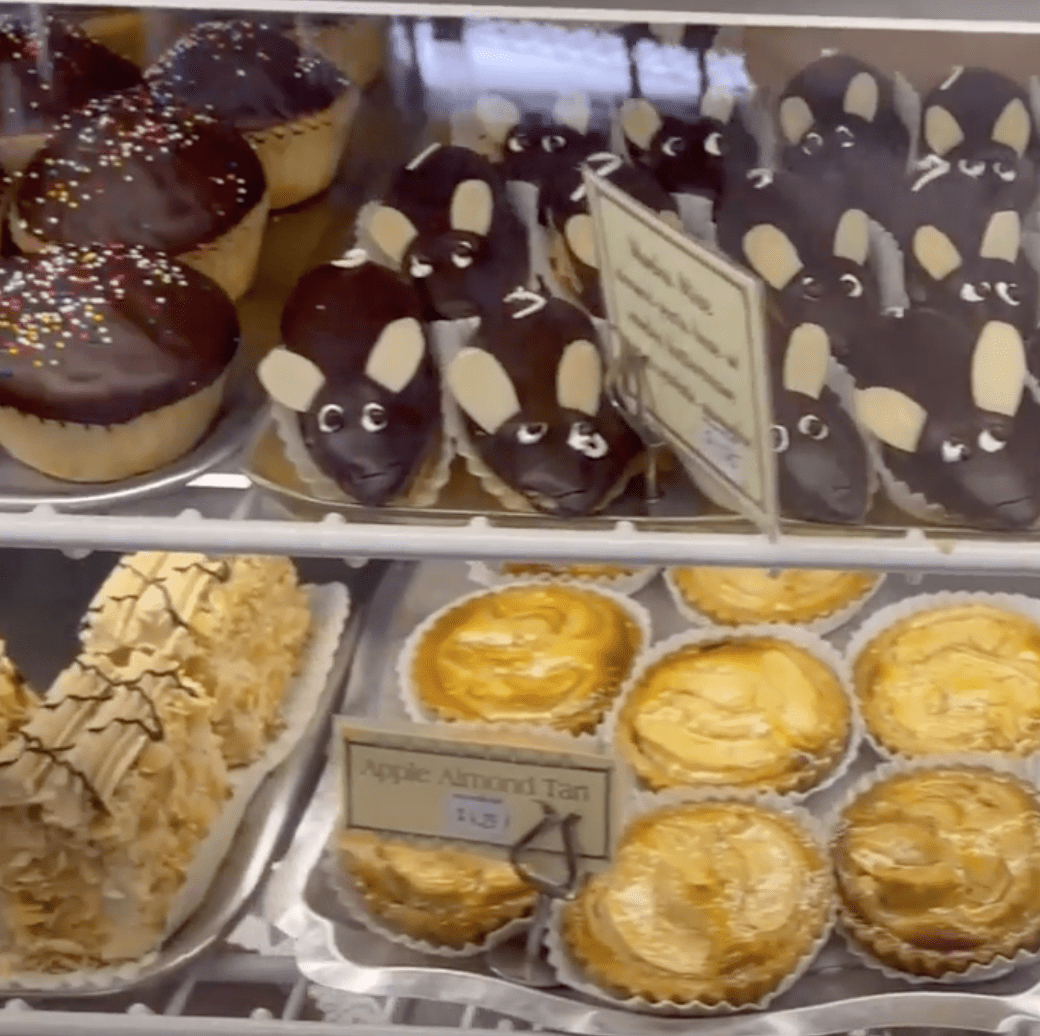 Dutch Epicure Shop
(Harris Plains)
491 Bantam Rd. | 860-567-5586
A German and Dutch gourmet food shop, European bakery, cheese shop, and deli serving customers with sophisticated palates since 1967, The Dutch Epicure Shop is Litchfield's oldest bakery and known for European-style pastries, breads, cookies and cakes, as well as prepared foods, sweet treats, and seasonal pies. It's also a specialty shop offering European cheeses, fine teas, jams, chocolates, and more—including homemade ice cream.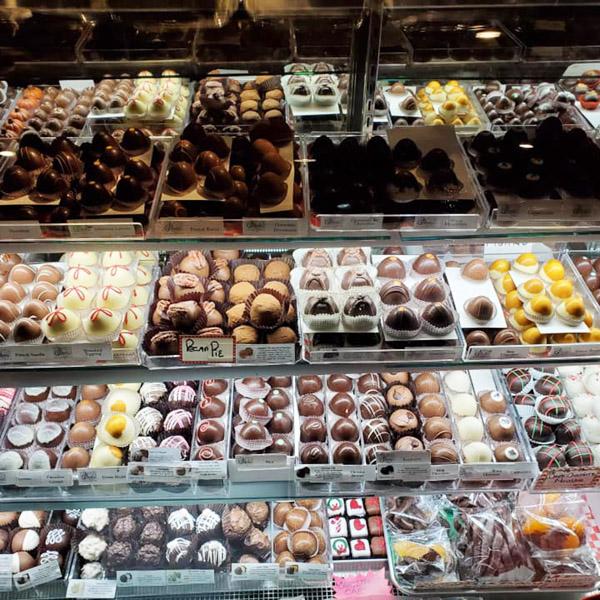 The Litchfield Candy Company
(Litchfield Center)
245 West St. | 860-567-1500
The Litchfield Candy Company is that magical emporium some of us remember from our youth, and others have seen depicted in movies and wondered why there wasn't a local candy store overflowing with sweet treats of every size, shape, and flavor. In this tiny shop tucked between Meraki and Sunshine Car Repair, you can also find truffles, gift baskets, boxed chocolates, and seasonal offerings—essentially anything your sweet tooth can imagine.