Wineries, Vineyards & Craft Distilleries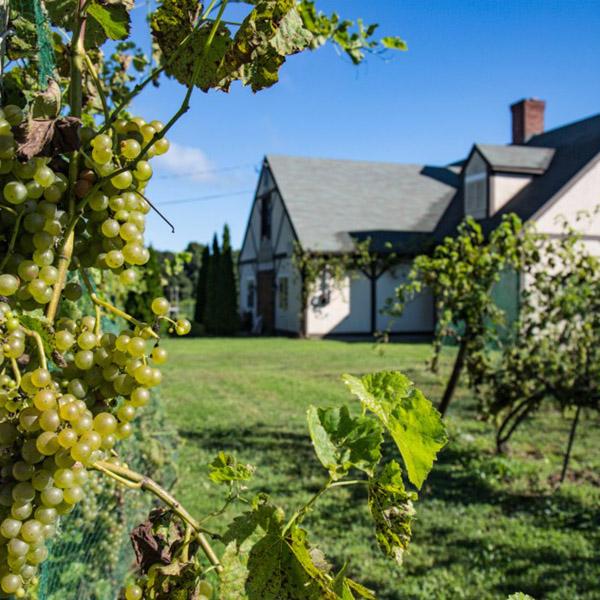 Haight-Brown Vineyard
29 Chestnut Hill Rd. | 860-361-6969
Haight-Brown Vineyard, Connecticut's oldest farm winery (1975), located on a high spot off Route 118 east of Litchfield Center, changed ownership in the summer of 2021 and reopened in the fall with new momentum. Newlyweds Justin and Mariah, who both grew up in Litchfield, are pairing wine tastings with events like hikes and stargazing. (He studied winemaking at Cornell University and worked at wineries across New England, and she had an HR career in thee startup space for rapidly growing tech companies.)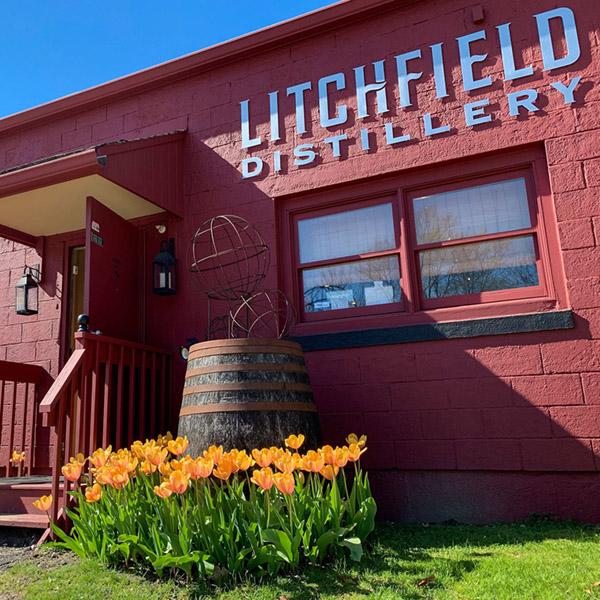 Litchfield Distillery
569 Bantam Road | 860-361-6503
Litchfield Distillery "batches" award-winning premium spirits, including Straight Bourbon Whiskey, Double-Barreled Bourbon Whiskey, Bourbon Whiskey Port Cask Finish, Coffee Bourbon, Vanilla Bourbon, Cinnamon Bourbon, Gin, Barrel Finished Gin, Agave Spirits, Vodka, Strawberry Vodka, Blueberry Vodka, Peach Vodka, and Apple Vodka. The spirits are widely available but fans love to visit the distillery (on Route 202 near White Memorial), in part for the popular tours and tastings.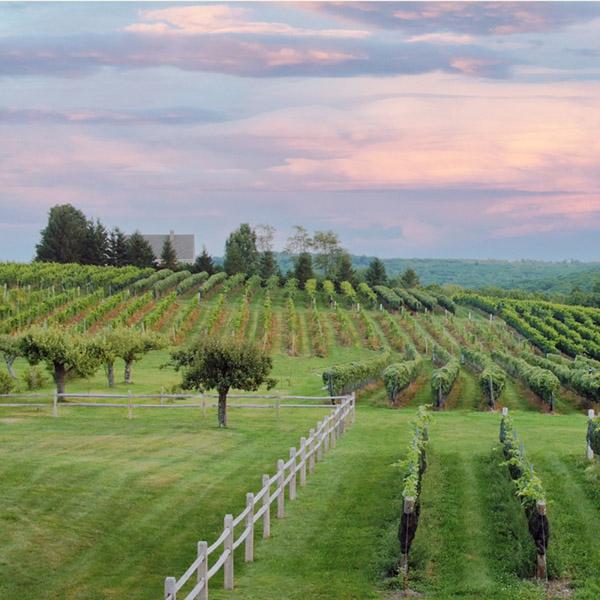 Sunset Meadow Vineyards
599 Old Middle St, Goshen | 860-201-4654
The Rustic Tasting Room & Gift Shop at Sunset Meadow Vineyards, off Route 63 a bit over the Litchfield line in Goshen, is open year-round. There's indoor seating, lots of outdoor seating overlooking the vines, and an impressive range of white, red, blush, and fruit-infused wines. And there's this big draw: Specialty Chocolates & Pairings are available every day the tasting room is open. The shop features a variety of cheeses and chocolates from local artisans as well.