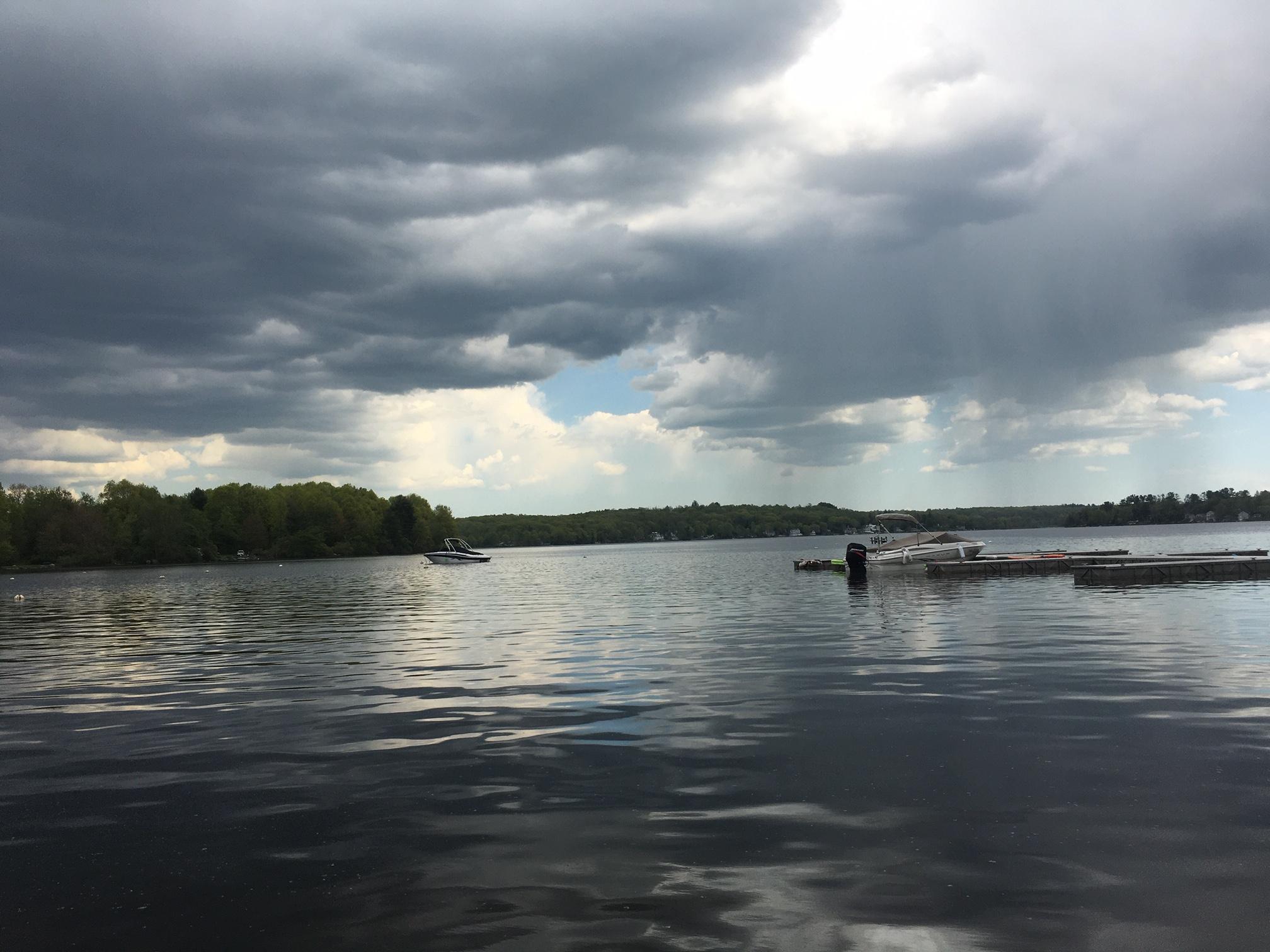 Litchfield's natural beauty and outdoor activities are the highest ranking attributes for residents who participated in a survey, and our thousands of acres of preserved land—distinguished by lakes, ponds, rivers, streams, and waterfalls, and etched with hundreds of miles of trails—are wonderful to experience year-round.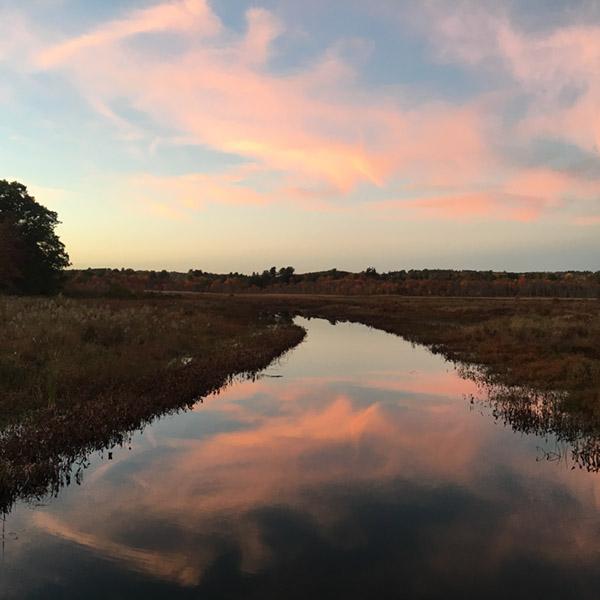 White Memorial Conservation Center
Good for: BIKING | BIRDING | BOATING | HORSEBACK RIDING | FISHING | HIKING | SNOWSHOEING | CROSS COUNTRY SKIING  
White Memorial Foundation safeguards 4,000 acres of preserves, much of it nestled against Bantam Lake, with 40 miles of trails crossing varied geography and habitats. The most famous may be the boardwalk trail around Little Pond, while the most intriguing may be the Ice House Ruins Trail. The conservation center and nature museum are located at the main property and offer family-friendly events year-round.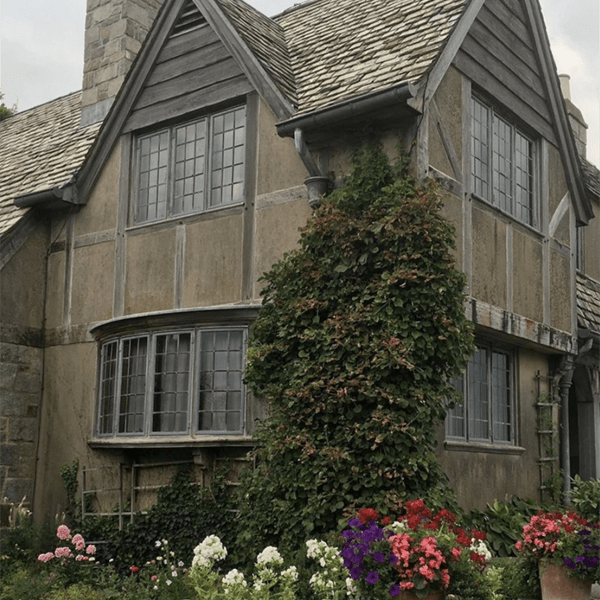 Topsmead State Forest
Good for: BIRDING | HIKING | HORSEBACK RIDING | SNOWSHOEING
Topsmead State Forest (cared for by the Friends of Topsmead State Forest) is anchored by the English Tudor style "cottage" of Edith Morton Chase, built on land she received from her father, Henry, president of Chase Brass & Copper Company of Waterbury. In 1927 Ms. Chase purchased the adjacent Buell Farm, and on her death 1972 she left the estate to the State of Connecticut to preserve its natural beauty. The trails flow through woods and open meadows emanating from the cottage at the top of the mead. Check the website for details on visiting and cottage tours, and make sure to look at the great series of Lectures on the Lawn under Events.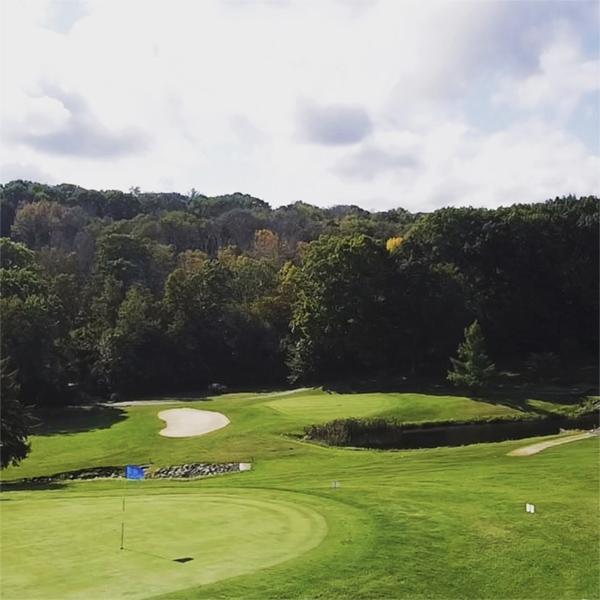 Stonybrook Golf
263 Milton Rd. | 860-567-9977
Stonybrook is a 9-hole public course with a golf shop, snack bar, and professional instruction available. It has been owned and operated by the Ferrarotti family since 1976 and will be undergoing an extensive restaurant, golf shop, and clubhouse renovation for the 2022 season.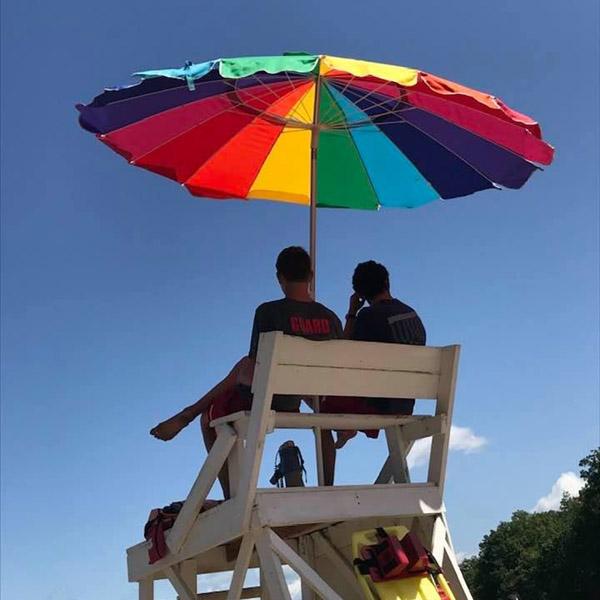 Sandy Beach Bantam Lake
Good for: BOATING | FISHING | SWIMMING
Sandy Beach Bantam Lake, billed as "the best kept secret on Bantam Lake." Boats can also be launched here, and summer swimming lessons are available.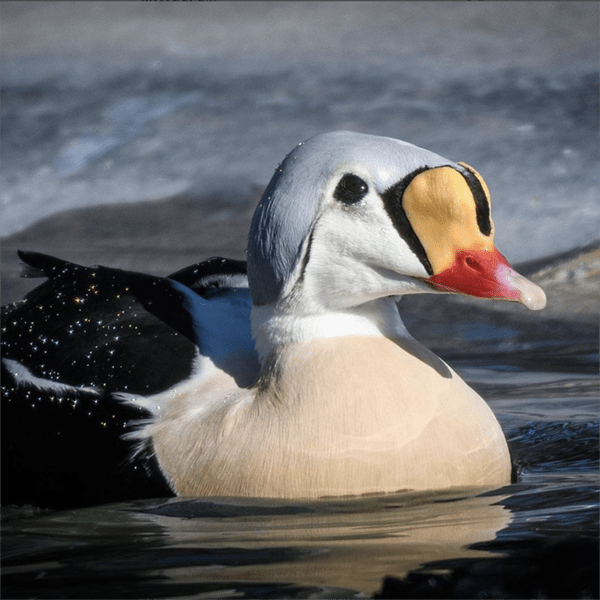 Ripley Waterfowl Conservancy
55 Duck Pond Rd. | 860-567-2062

Founded by S. Dillon Ripley, former Secretary of the Smithsonian, and his wife, Mary Livingston Ripley, the conservancy is home to more 80 species, totaling 400 birds from around the world. It's a breeding facility focused on maintaining genetic diversity of rare and endangered species, an education center for conservationists, and a great experience for families and visitors of all types.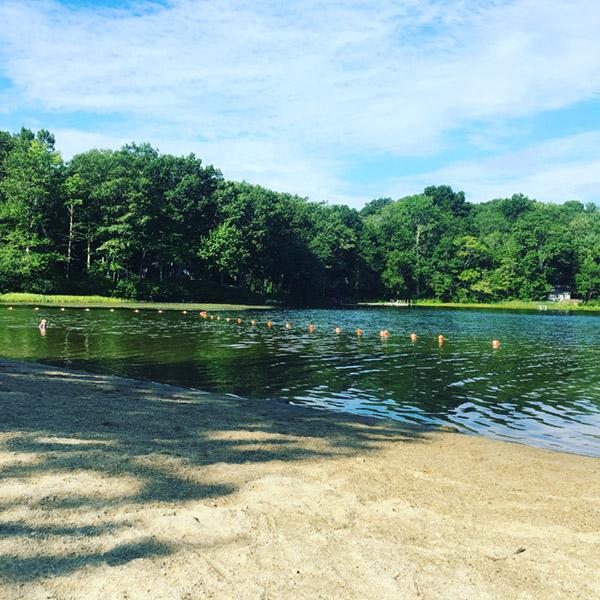 Mt. Tom State Park
Good for: BOATING | FISHING | HIKING
Mount Tom State Park along Route 202 on the southwestern edge of Litchfield near the Washington border offers boating and a beach for swimming in the summer, and it's popular in all seasons for the uphill hike to a signature stone tower at the top offering stunning panoramic views. More info can be found on the website.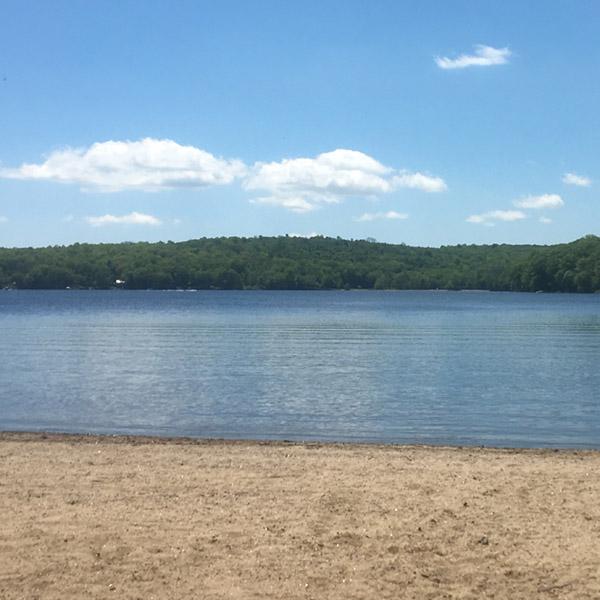 Litchfield Town Beach
Good for: BOATING | FISHING | SWIMMING
Litchfield Town Beach is open to residents by permit (as is Morris Town Beach).  Out of town visitors may visit by paying a daily fee at the gate. The town beach features a sandy beach area, a boat launch, and picnic tables.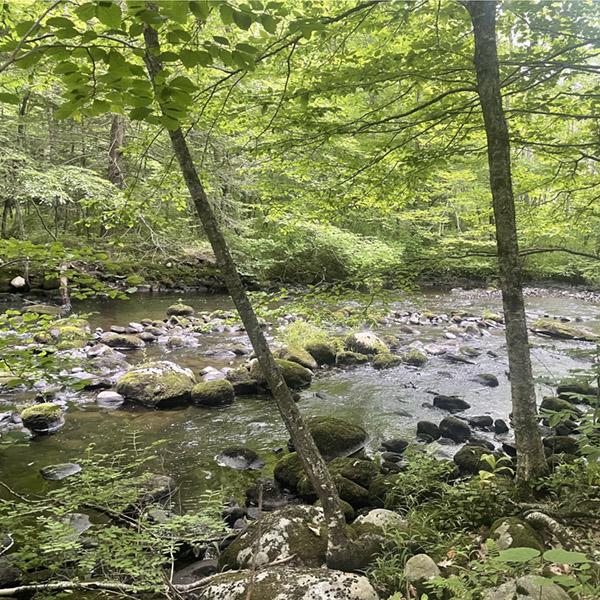 Litchfield Land Trust
Good for: BIRDING | HIKING
The Litchfield Land Trust offers approximately 13 miles of trails on five preserves. The heavily-wooded, 340-acre Prospect Mountain Preserve, for example, features more than six miles of trails, a high plateau, a 1,350-foot summit elevation, rock outcroppings, stone walls, former nickel mining sites, and more. Head here for details about all the preserves and trail maps.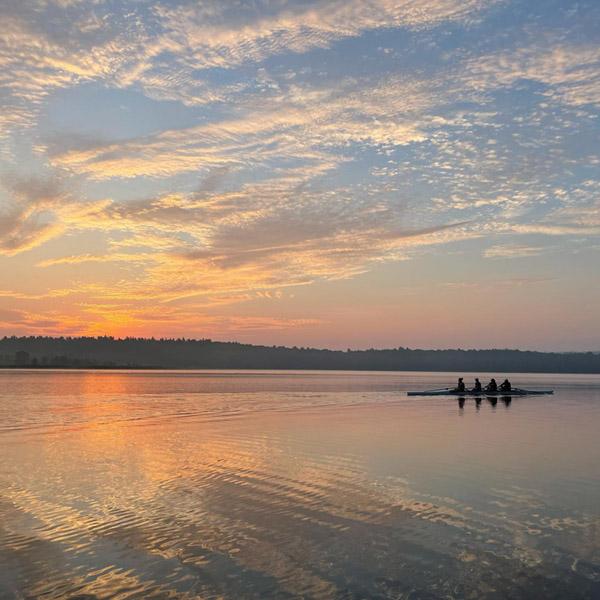 Litchfield Hills Rowing Club
The Litchfield Hills Rowing Club is located at the Litchfield Town Beach on Bantam Lake and offers programs for youth and adults, ages 12+. There are teams for middle school, high school and adult recreational and competitive, including learn to row classes for all ages.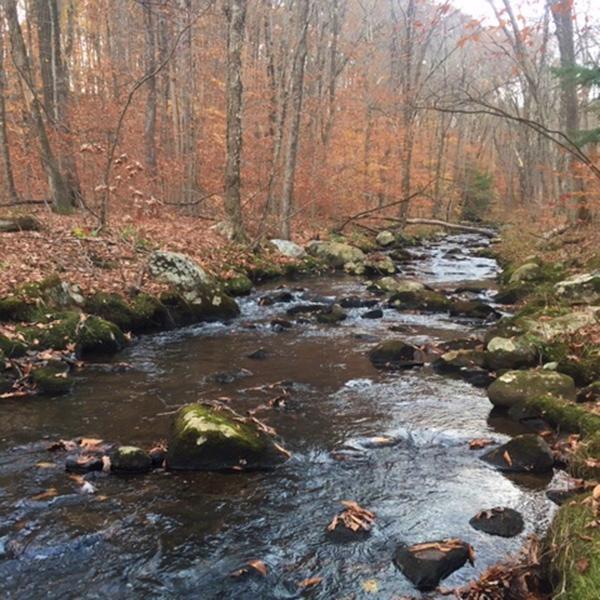 Litchfield Hills Audubon Society
Good for: BIRDING | HIKING
Litchfield Hills Audubon Society's Boyd Woods Audubon Sanctuary, located on Route 254, was originally owned by longtime member and active birder Margery Boyd. She kept a daily record of the birds seen on the property for three decades! After her death in 1992, her cousin and heir gave the property to the Litchfield Hills Audubon Society. The 106 acres have well-marked trails, two ponds, a brook, and lots of birds, of course. More info and a trail map are found on their website.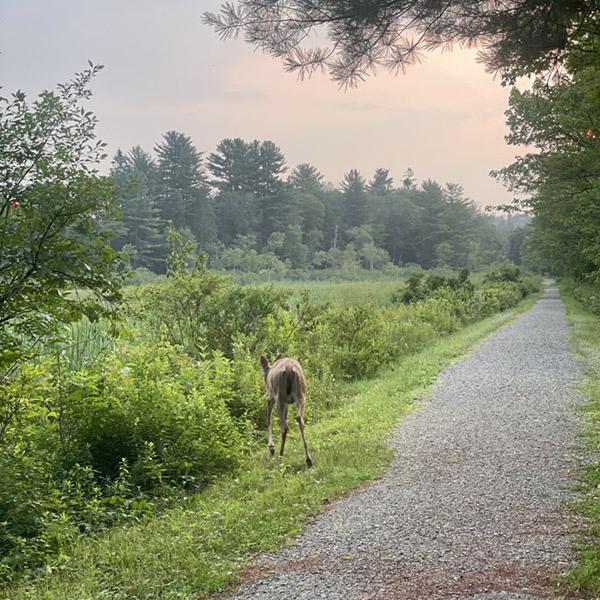 Litchfield Community Greenway
Good for: BIKING | HIKING
The Litchfield Community Greenway is a work in progress and the completed sections are popular, especially as part of an extended way to experience the main property of White Memorial. In fact, a portion of the greenway overlays on White Memorial trails,  and in the fall of 2021 the greenway added an impressive new boardwalk along a section of Bissell Road. The gorgeous map for the greenway, which roughly follows the route of the old Shepaug Valley Railroad, beautifully contextualizes the greenway's connection to the town.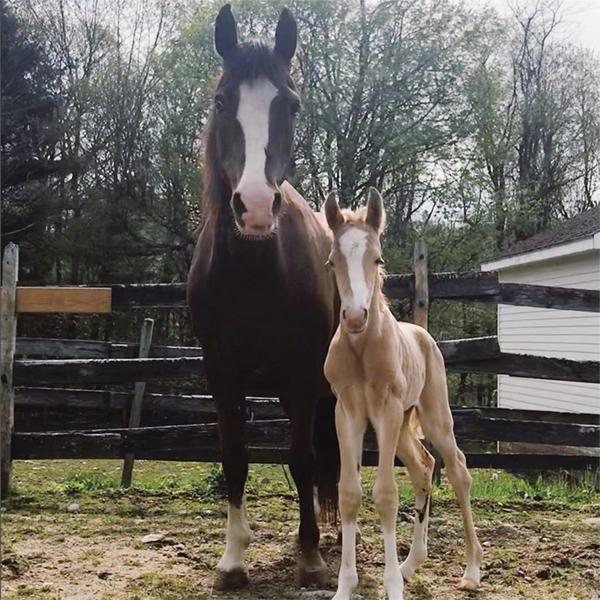 Lee's Riding Stable
Good for: HORSEBACK RIDING
57 East Litchfield Rd. | 860-567-0785
Lee's Riding Stable is part of a multifaceted equestrian operation that has one aspect that can be enjoyed by residents and visitors alike—horseback trail rides from the stable into nearby Topsmead State Forest and back again. Ages 7 and up are welcome on the trail from 9 a.m. – 5 p..m, 7 days a week (but definitely call ahead). For younger horse lovers, pony rides are offered in the indoor and outdoor rings.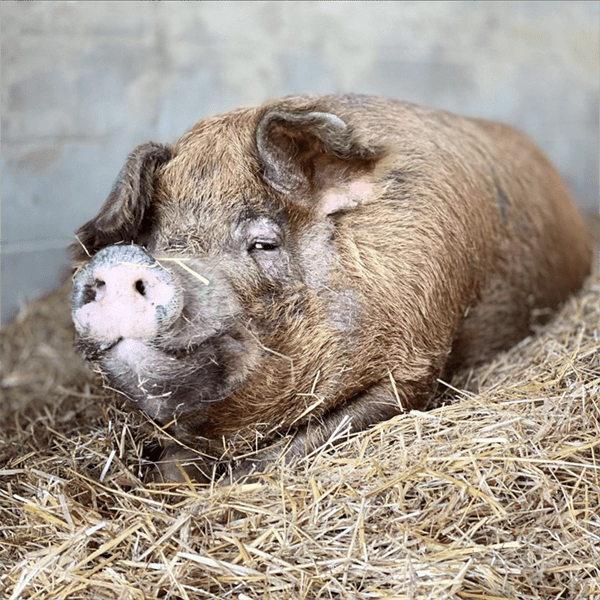 JP Farm Animal Sanctuary
860-689-5954
The sanctuary located on a residential property and farm in the Milton section of town saves and cares for farmed animals, including cows and steers, pigs, turkeys, roosters, and more. Visitors are welcome for a tour by appointment.
Humaston Brook State Park
Good for: BIRDING | FISHING | HIKING
Humaston Brook State Park consists of 141 acres in the Northfield section of  Litchfield, including Northfield Pond. There's a trail, according to the state, but hiking websites judge it to be overgrown and hidden. The state says this: From Route 254 in Northfield, take Knife Shop Road 0.2 mile northeast to the dam.  To get to the trail, turn left on Newton Road, left on White Road and park immediately. If you go in search of the trail, make sure to check out Knife Shop Falls off Knife Shop Road.
Cozy Hills Campground
1311 Bantam Rd. | 860-567-2119
Cozy Hills Campground, nestled in the Bantam hills, offers 10 rental cabins or RVs and helps guests explore the fun vacation "almost" camping offers. Hay rides, campfires, fishing, swimming, pet-friendly good times await, as well as outdoor laser tag, archery, a game room, and more.
Connecticut Watersports
Good for: BOATING & WATERSPORTS
Connecticut Watersports is a local charter business on Bantam Lake, specializing in watersports and boating experiences; water skiing, wakeboarding, wake surfing, tubing, and pontoon charters all season long, including fall foliage tours. There's a summer kids camp. The experienced staff is completely licensed and CPR/AED certified.
Bantam Lake Ski Club
The Bantam Lake Ski Club welcomes those who love water skiing, as well as presenting an amazing ski show every August.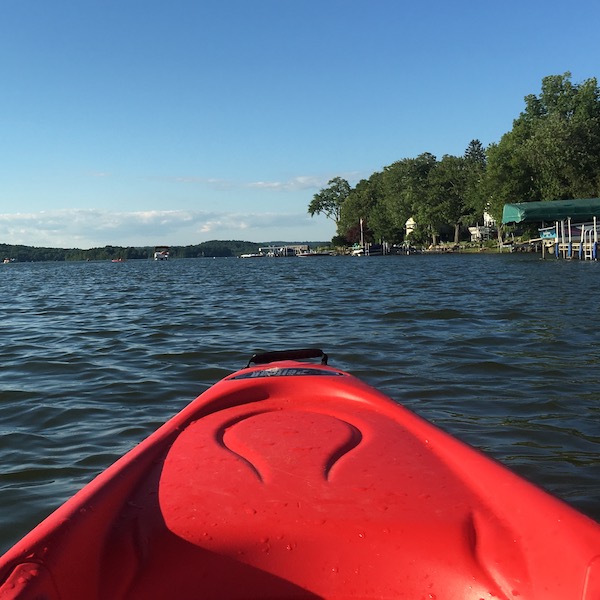 Bantam Lake
Good for: BOATING | FISHING | SWIMMING
At 947 acres, Bantam Lake is Connecticut's largest natural lake and a four-season haven. Much of the shoreline is owned by the White Memorial Foundation, whose hiking trails and Point Folly campground offer terrific lake views and access. The lake is popular for boating of all types, water-skiing and water sports, fishing, and swimming, as well as ice fishing, skating, and ice yachting in the winter. The Connecticut Ice Yacht Club has been a fixture on the lake at Point Folly for nearly 50 years.