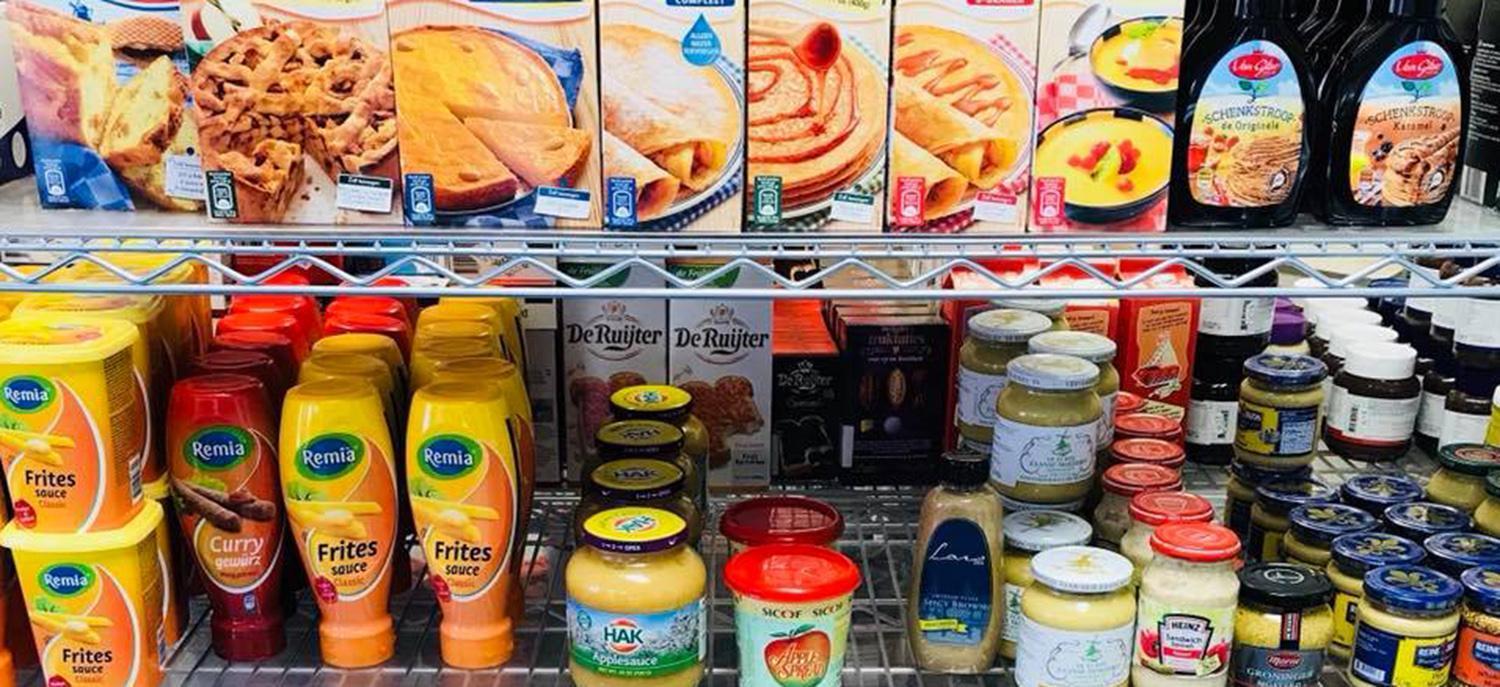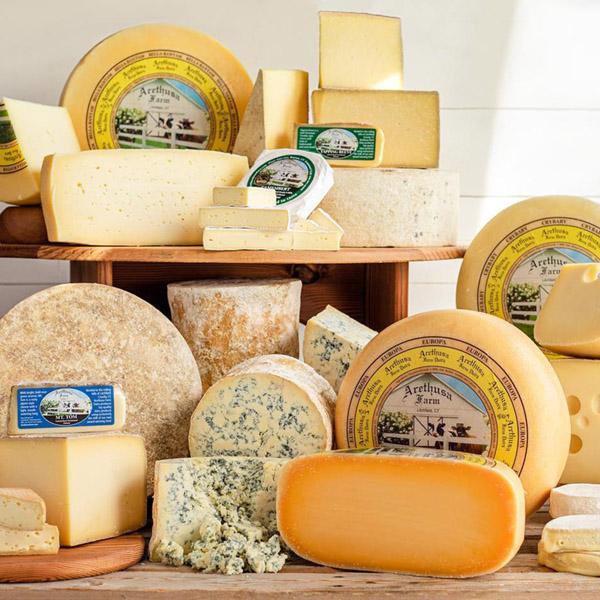 Arethusa Farm Dairy
(Bantam)
822 Bantam Road | 860-361-6460
Arethusa Farm's farmstead cheeses, made in Bantam and sold in the dairy store, routinely capture top awards in prestigious cheese competitions, including a recent first place award for Arethusa Blue (among blue-veined cheeses) at the World Championship Cheese Contest in Wisconsin. The Camembert, Karlie's Gratitude, Arethusa Diva, and Tapping Reeve cheeses also won awards—and those are only some of the cheeses.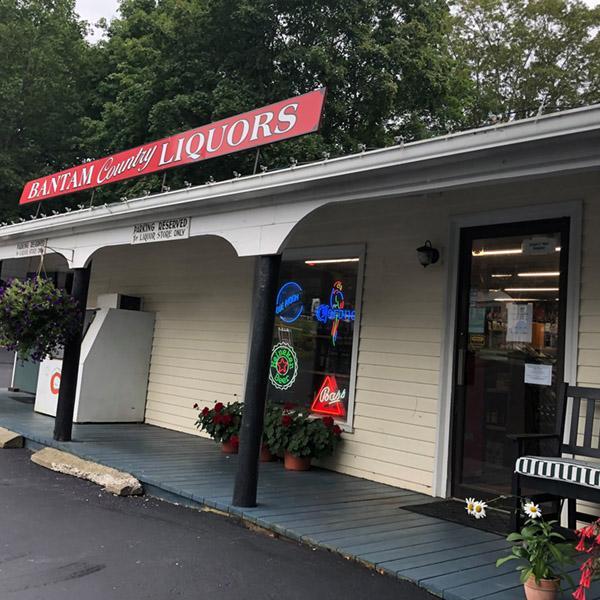 Bantam Country Liquors
919 Bantam Rd. | 860-567-8809
Wine, beer and spirits in a small shop in the heart of Bantam.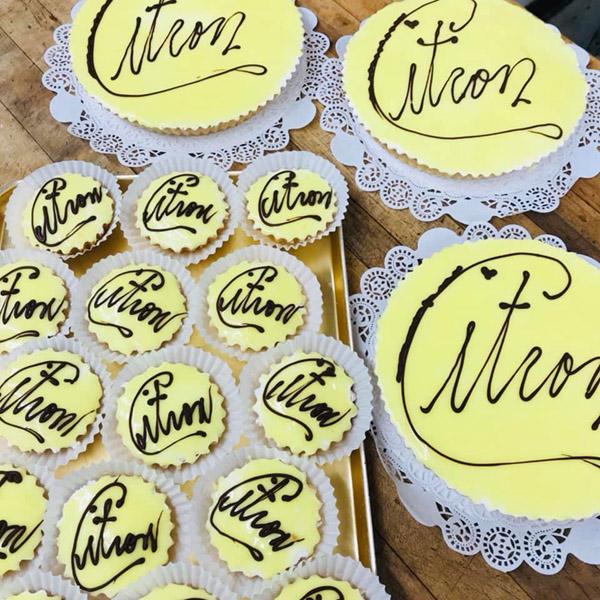 Dutch Epicure Shop
(Harris Plains)
491 Bantam Rd. | 860-567-5586
A German and Dutch gourmet food shop, European bakery, cheese shop, and deli serving customers with sophisticated palates since 1967, The Dutch Epicure Shop doesn't make cheeses, but insiders know the specialty market sources and sells some of the best cheeses to be found anywhere (from Triple cream to Taleggio, Gruyere, Appenzeller, Morbier, Manchego, Truffle Cheese, Fresh Mozzarella and more)—and it also makes homemade ice cream!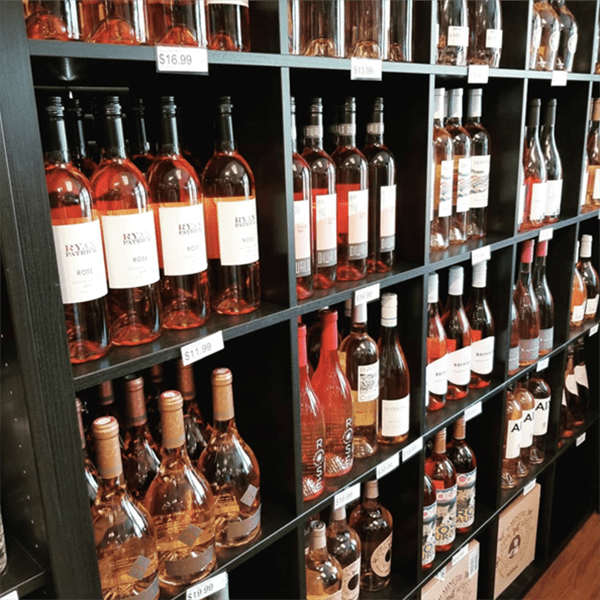 Litchfield Hills Wine Market
8 Village Green Drive. | 860-361-6700
Fine wine shop with more than 700 individually selected labels from around the world, as well as spirits, domestic and imported beer, and craft brews.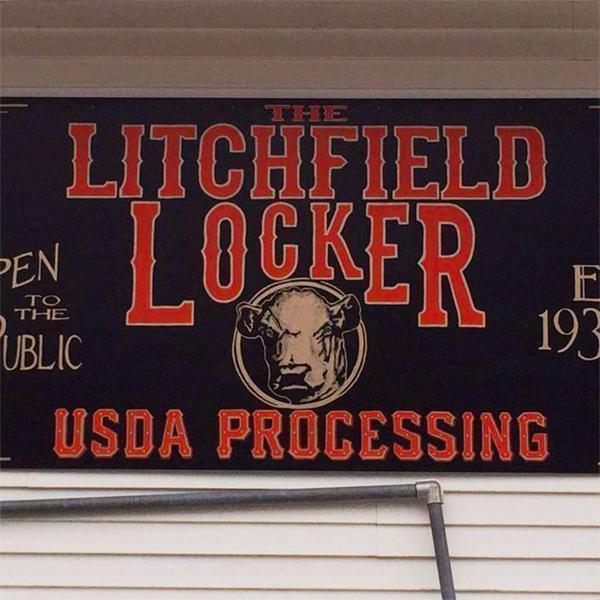 Litchfield Locker
205 East St. | 860-567-5448
Litchfield Locker is a locally owned custom retail meat market and USDA-inspected processing plant carrying geese, pheasant, duck, quail, partridge, rabbit, a variety of lamb, veal chops, wild boar, and house made pork and chicken sausages, as well as farm-raised venison and elk. Bison is also offered, depending on availability.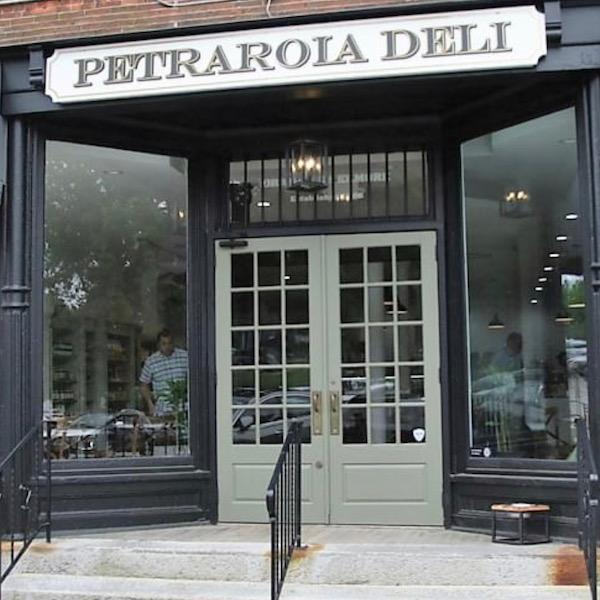 Petraroia Deli
36 West St. | 860-361-6006
Open as of June 1, Petraroia Deli serves Italian-American inspired cuisine with a menu extending from salads and sandwiches to hot foods, grab-and-go items, and prepared dinners to take home. Bread from The Bakehouse;  Krafted Brew Lab is the source for coffee and espresso. Grocery essentials, too.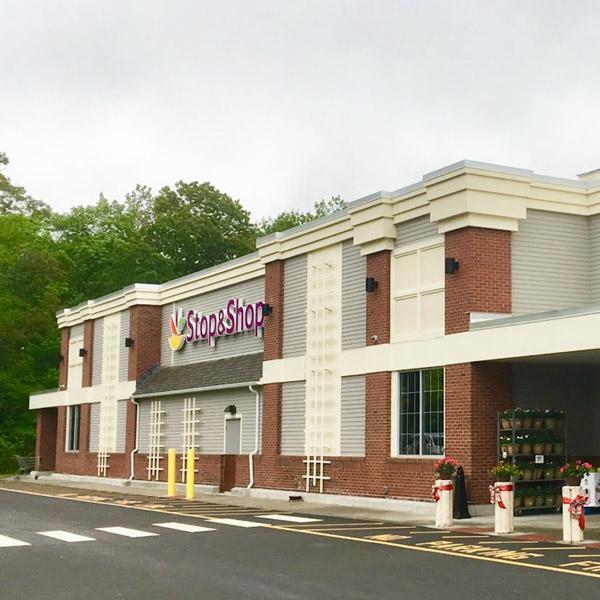 Stop & Shop
55 Village Green Dr. | 860-567-4703
A newer market in the New England-based supermarket chain.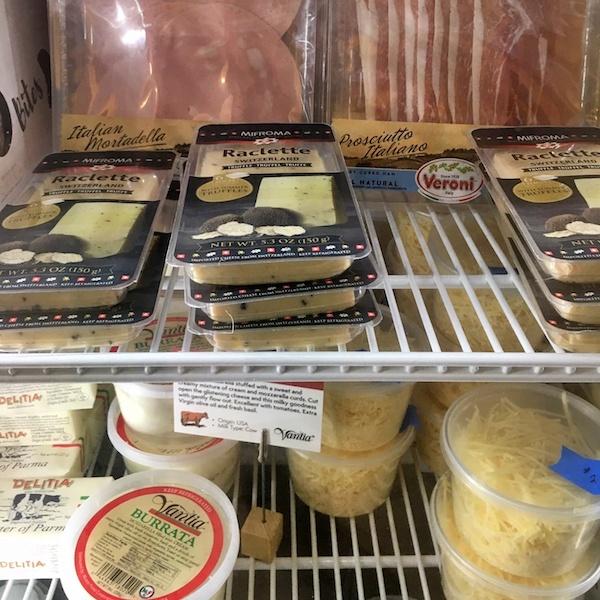 The Discerning Palate
7 North St. (Old Litchfield Jail) | 860-361-6580
A gourmet provisions shop downstairs in the Old Litchfield Jail (next to The Bakehouse) featuring cheeses, meats and Italian specialty items and dry goods.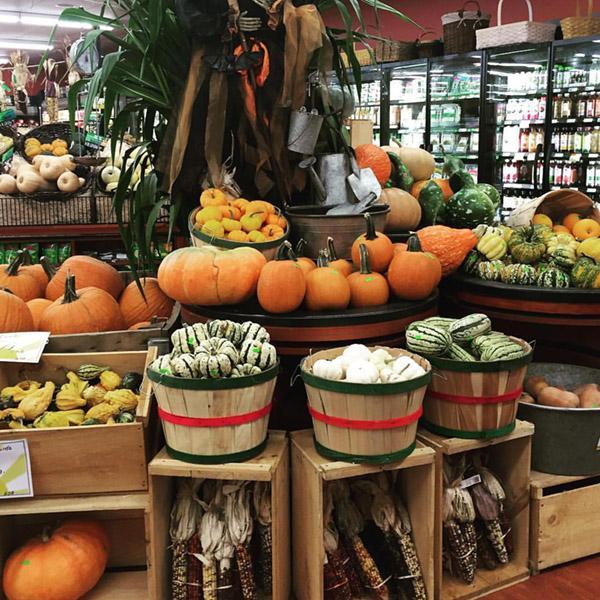 The Market CT
793 Bantam Rd. | 860-355-2667
A locally-owned food market featuring specialty and gourmet products, organic produce, a vibrant deli with homemade offerings and a Friday carving station, a walk-in craft beer cooler and much more.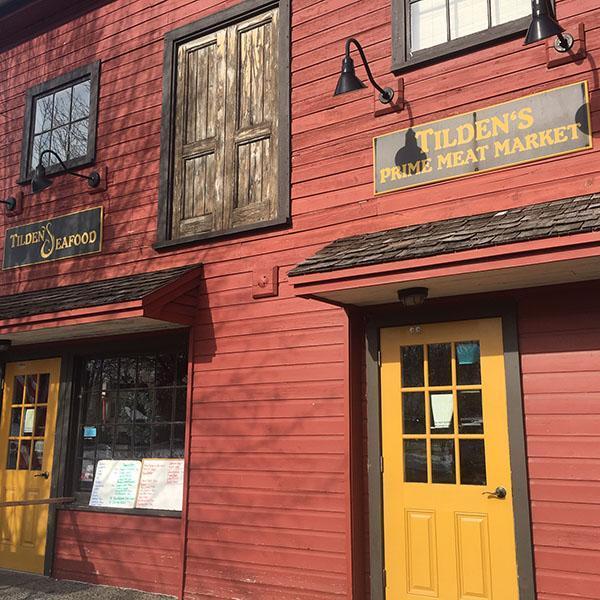 Tilden's Seafood and Tilden's Prime Meat Market
174 West St., Ste. 104 | 860-567-4400
Regulars love this fish and meat market located in West Street Yard and run by husband-and-wife team Wes and Janet Small, praising the fish as "fresh as can be and is delicious," and the meats as "wonderful." The "fabulous" pork chops get a mention, as well as specials that have included shrimp cakes and salmon burgers.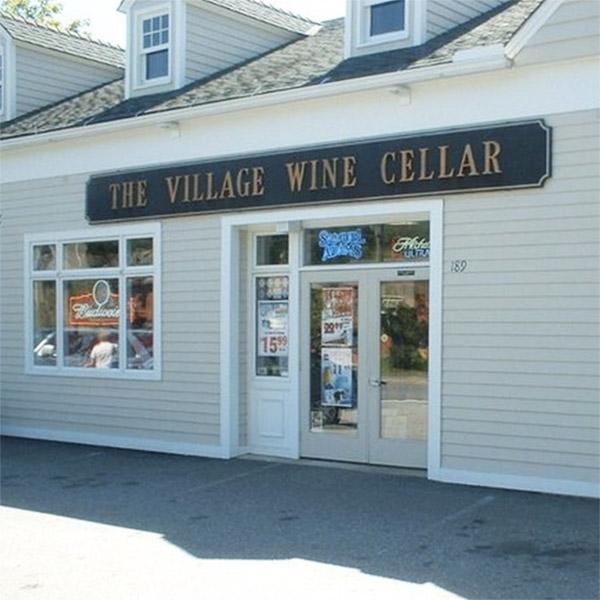 Village Wine Cellar
189 West St. | 860-567-5478
Fully-stocked hometown wine, spirits, and beer haven.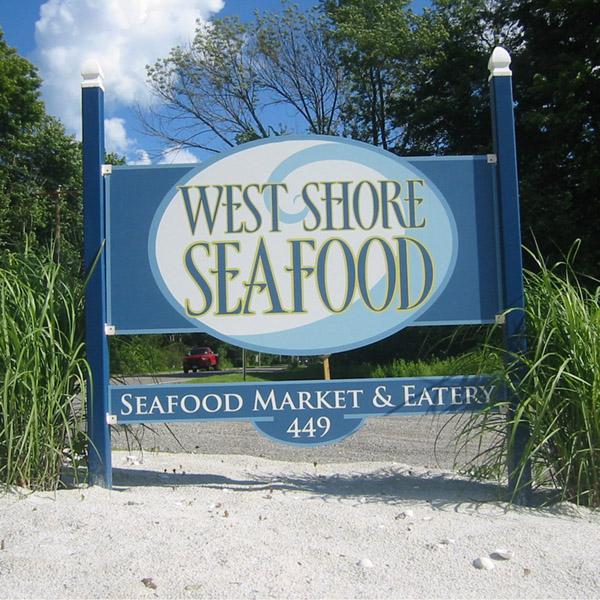 West Shore Seafood
449 Bantam Lake Rd. | 860-567-8000
Inspired by the seafood havens on Cape Cod, West Shore Seafood offers a classic roadside seafood experience across Route 209 from Bantam Lake; think of lobster dinners and friend clams and you get the idea. There's outdoor seating in the seasonal tent or at picnic tables in the garden (dogs welcome), and the full menu is also available for take-out. Adding to the appeal, there's also a fresh seafood market for those who want to do the cooking at home. *Outdoor dining.