May is one of the nicest months of the year and Litchfield reciprocates with a roster of events to entertain, inform, and delight. Without further ado, here are 10 great things to do in Litchfield in May … with a tasty bonus event.
Visit the Laurel Ridge Daffodils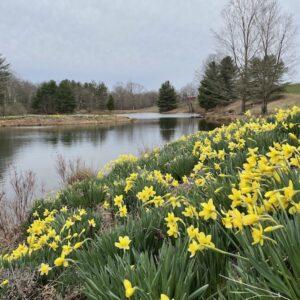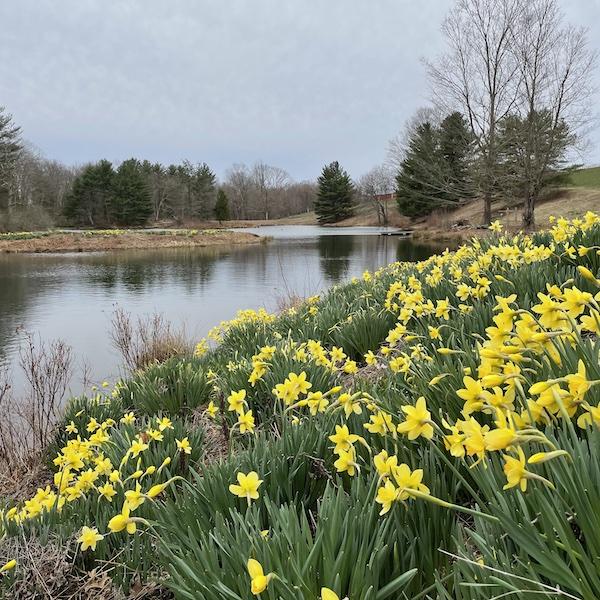 Litchfield's signature Laurel Ridge Daffodils are in prime time right now.
The fields of daffodils, which draw visitors from across Connecticut and beyond, are spread over 15 acres alongside Wigwam Road in the Northfield section of town, about 1.3 miles south of the intersection with Route 254 and roughly 10 minutes from the center of Litchfield or Thomaston.
The daffodils display is open to the public throughout April and into May for as long as the blooms linger. Once the blossoms are gone, so is access to the property until the next season. Visitors are encouraged to wander through the fields of daffodils, but dogs and picnics aren't allowed.
Watch for updates on the Laurel Ridge Facebook page and check this Instagram feed to see photos posted by visitors.
Art Opening, Oliver Wolcott Library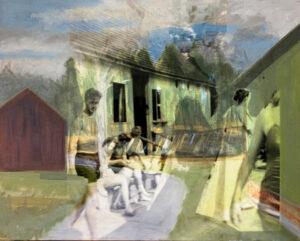 Oliver Wolcott Library on South Street in Litchfield center presents a new exhibit of mixed media works by artist Sara Conklin, entitled "Family Ghosts," from May 1 through June 29.
An opening reception to which the public is welcome takes place Thursday, May 4, from 5 to 7 p.m.

"In her new painting and works on paper series, 'Family Ghosts,' Sara Conklin explores the complexities of memory and the past," the artist's statement explains. "Working from old photos and layering over existing paintings, Conklin creates a transparent multidimensional effect that reflects the influence of nostalgia and truth on our personal histories. The works on paper in this series challenge the viewer to question what we can truly trust in our memories and investigate the ways in which our recollections of the past are impacted by emotion, time, and experience. Through this exhibit she invites viewers to reflect on their own memories and the ghosts that may linger in their own history."
See the library's website to learn more.
Catch the 'Ungardening' Bug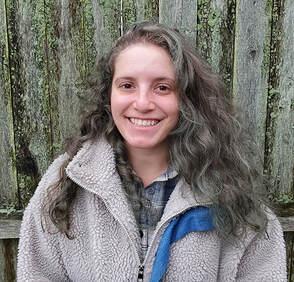 The Litchfield Hills Audubon Society's annual meeting May 1 at Litchfield Community Center begins at 6:45 with refreshments and features a presentation entitled "Intro to 'Ungardening'" by Cornell-educated botanist and ecologist Aubree Keurajian.
Ungardening is restorative home land care guided by natural ecological processes. Keurajian will discuss the concept, what a weed really is, invasive species and how to deal with them, and suggest plant identification resources. 
She has worked as a botanist in Connecticut for the past four years, protecting native plants, while founding Ungardening Native Plants to educate people about native plants and ecological living.
See the event listing.
Art Opening, Alofft Gallery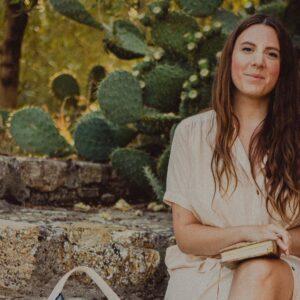 Alofft Gallery on West Street in Litchfield Center is holding an opening reception Saturday, May 6, from 4 to 7 p.m. for an exhibit of new work by artist Kate Tortland entitled "Foundations of the Earth." The exhibit runs from May 6 to the 28th.
"Traditionally, I work mainly with oil landscapes, selling in high-end galleries across New England," the artist says on her website. "Over the past few years, I have expanded my work into large-scale abstraction, textile design, watercolor sketches, as well as modern frescos. I refuse to limit myself to one way of creating, and constantly test out new ideas, and concepts. My vision is to constantly create beauty in the world, in whatever form that may take."
Learn more on the gallery's website.


World Labyrinth Day, Wisdom House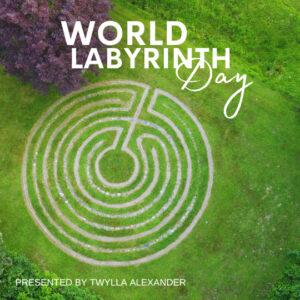 Join Twylla Alexander, author of Labyrinth Journeys ~ 50 States, 51 Stories and a Veriditas-certified Advanced Labyrinth Facilitator for a day of peaceful reflection centered around the labyrinth on Saturday, May 6, from 9:30 a.m. to 3 p.m.
Twylla will share information about the labyrinth, lead a labyrinth walk, and facilitate opportunities for participants to explore their own journeys. At the conclusion of this retreat there will be a book signing.
The cost is $40 and lunch is included. Click here to see additional details.
Celebrate Spring at Boyd Woods Sanctuary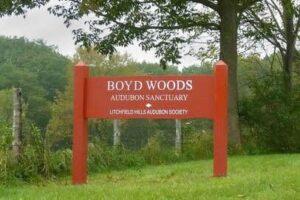 Join the Litchfield Hills Audubon Society Nature Explorers, led by Ann Orsillo and Josh Szwed, for a hike at Boyd Woods Sanctuary to enjoy all that spring has to offer on Sunday, May 7, at 11 a.m.
The sanctuary, with its mix of conifers, shrubland, open fields, and forest habitat is a great place to see and hear migrating birds, such as warblers, vireos, orioles, towhees, and others. The ponds and the bordering brook on the property will offer a glimpse of all the critters and plants coming to life. Listen for toad and frog calls. Maybe spot a Jack-in-the-Pulpit or a lovely Trillium. Come ready to get your hands dirty. Wear waterproof footwear for pond exploration.
The event is appropriate for kids and adults. Meet at Boyd Woods parking lot on Route 254 in Litchfield. Pre-registration is appreciated at [email protected]. For questions, call Vickie Dauphinais at 860-361- 9051. Cancelled in the case of heavy rain.
Girls Just Wanna Run 5K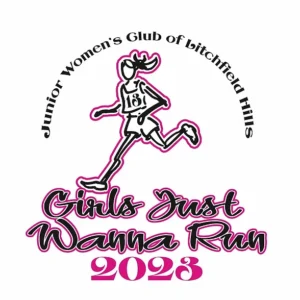 This popular run takes place Sunday, May 7, from noon to 2 p.m., is a fundraising event hosted by the Junior Women's Club of Litchfield Hills that focuses on promoting health and wellness in girls and women. Participants meet on North Shore Road and run or walk along Bantam Lake. It's billed as a great way to spend an afternoon with your girlfriends, your mom, your sisters, your daughters … and others.
This is a USATF certified 5k course (code CT12014JHP) for women and girls. It's mostly flat and girls and women of all ages are invited to run, walk, and enjoy the exercise and friendly competition.
See the website for all the details.


Concert With State Troubadour Kala Farnham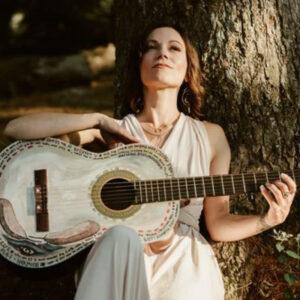 Join Litchfield Community Center for an evening of musical storytelling with Kala Farnham, the Connecticut State Troubadour, on Friday, May 12, from 6 to 8:30 p.m. The concert is free, and donations are appreciated. Pre-registration is required and may be done here.
The performance will be coffeehouse-style and refreshments will be provided. Guests are invited to BYOB and are welcome to bring food.
Armed with a voice and an entourage of instruments, songstress Kala Farnham set out into the world with one vision: To inspire through the transformative power of musical storytelling. Farnham has garnered numerous awards and recognition, including serving as the current Connecticut State Troubadour, 2020 Falcon Ridge Festival Emerging Artist, 2020 Great American Song Contest Finalist, and 2019 Rose Garden Performing Songwriter Contest winner. Farnham's 2020 album, "Your Spirit Is a Work of Art," is composed of thirteen musical vignettes exploring the imperfect beauty of the human condition; it has been described by Nick Noble of The Folk Revival as "a work of poetic insight… worth listening to again and again." Drawing from a classical education and professional career in musical theater, Kala presents a hallmark reinvention of the folk tradition: her lush musical arrangements, compelling vulnerability, and vivid storytelling draws her audience into imaginative vantagescapes of the familiar world.

Bobbing for Bobolinks at Apple Hill and Topsmead with Gerri Griswold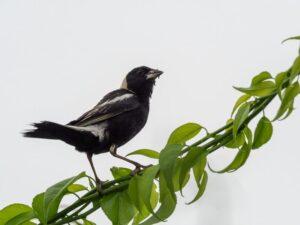 Spend a couple of hours with White Memorial Director of Director of Administration and Development Gerri Griswold in search of this bubbly grassland bird on May 13 from 8 a.m. to 11 a.m.
It's Bobolink breeding season and the boys should be out in full force putting on a show. The excursion begins with hiking to the top of Apple Hill where numerous sightings have occurred. Then it's a drive over to Topsmead State Forest to meander the sweeping fields and forests around the state park. Bring a snack and some water. Meet at the Apple Hill trailhead off East Shore Road at 8 a.m. Participation is imited to 15. The program is free, but guests must pre-register by calling 860-567-0857 or going online. Donations will be accepted to help defray the Conservation Center's programming expenses.
Mozzarella Making Class at The Litchfield Inn
The Litchfield Inn is presenting two mozzarella-making classes led by Chef Dan Kardos (@chefdankardos) on Saturday, May 13. One runs from 1 to 3 p.m. and the other from 4 to 6 p.m.
"This is your chance to learn from a true expert in the art of cheese-making. Indulge in some delicious drinks and appetizers while you're here," the event listing says.
The cost of the class is $55 per person, and it will cover the entire process of making fresh mozzarella. And you'll get to sample your own creations!
Those who want to participate are asked to direct message @chefdankardos on Instagram and indicate a session/time preference.
Walk a Mile in Her Shoes, presented by Susan B. Anthony Project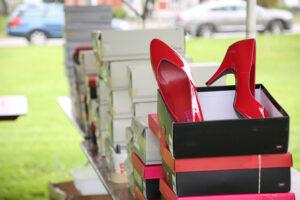 The Susan B. Anthony Project presents its 6th annual Walk a Mile in Her Shoes, where men and boys lead the way to end domestic and sexual violence by walking a literal mile in women's high-heeled shoes. The event takes place May 21, from 9:30 to 11:30 a.m., in Litchfield center.
All ages, genders, and abilities are invited to join in (the shoes are optional!), and walk together as allies, advocates, and survivors. Enjoy live music, post-Walk foot massages, and other festivities, followed by an afterparty steps away at the Litchfield Historical Society Meadows. Register now or support the event online. Click here for both.
All proceeds benefit Susan B. Anthony Project's free, confidential services to victims and survivors of domestic and sexual abuse, including a 24-hour crisis hotline, emergency shelter, transitional living program, one on one and group counseling, legal advocacy, and more.