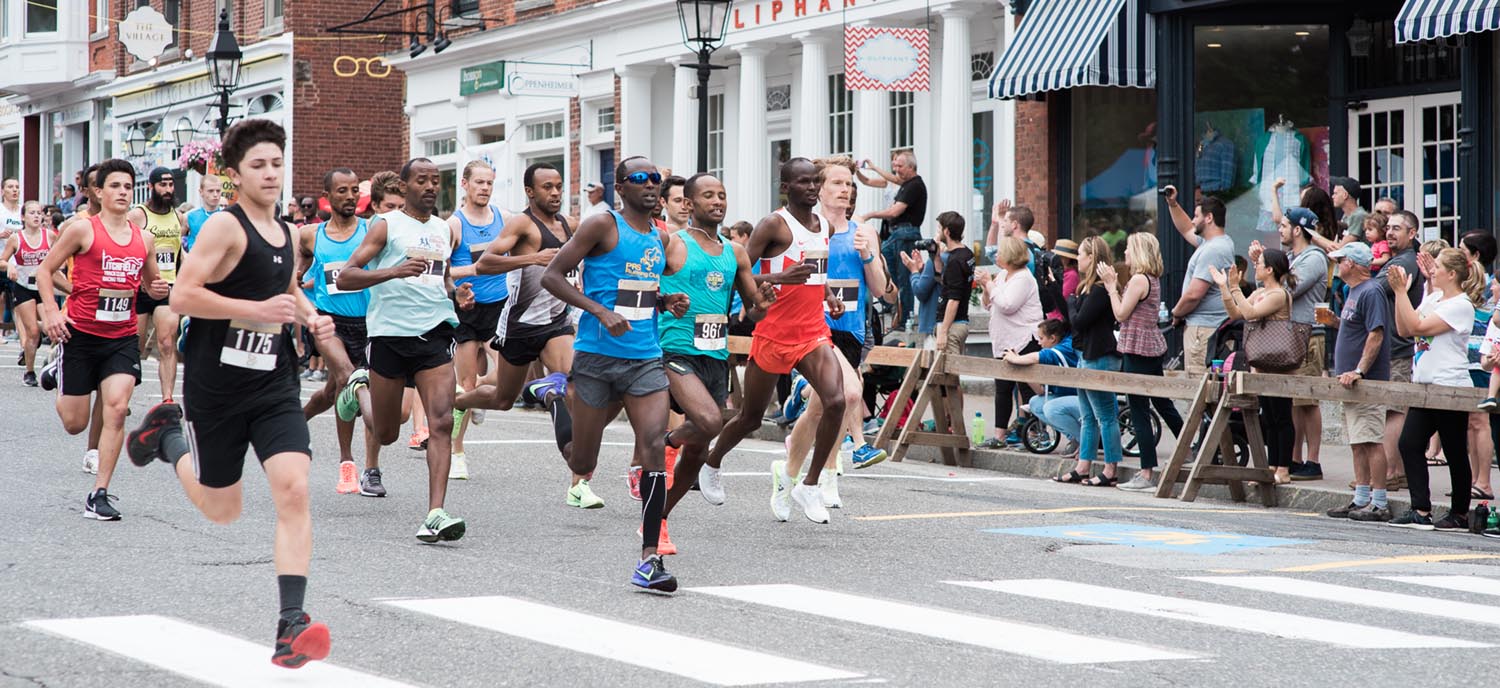 Litchfield has many marquee annual events beloved by residents and visitors alike, and the most prominent are listed here. See our Events Calendar for daily and weekly events taking place in town.
Fourth of July Events & Fireworks
Litchfield has a terrific Independence Day fireworks display at Litchfield High School, part of a weekend that also focuses on the town's rich Revolutionary War-era history. This year the fireworks are on Friday, June 30, and $20 passes to park at the high school may still be available online.

The Litchfield Historical Society offers a Heroes of the Revolution Walking Tour (July 2 this year), as well as the popular July 4th Pet Parade and Turn of the Century Fest, featuring old-fashioned amusements including sack races, tug-of-war contests, a photo booth, and more.
Meanwhile, the First Litchfield Artillery fires its cannon 13 times at the All Wars Memorial in Bantam to pay tribute to the original 13 colonies, and the Mary Floyd Tallmadge Chapter DAR begins the Independence Day celebration with tributes at the burial sites of Gov. Oliver Wolcott Sr. and Col. Benjamin Tallmadge in East Cemetery. (Best bet for planning purposes: check our blog about a week before the holiday for details on all the Independence Day events.)
Every summer the Park & Recreation department sponsors a series of Wednesday evening concerts on the Green, featuring a wide range of popular regional bands. The concerts run from June 21 to July 26 this year. See our blog post for all of the details. Check the Park & Rec Facebook feed for details on this summer's concerts as the season progresses.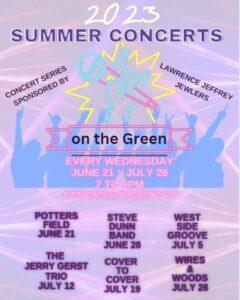 Top Dog (Dog Days of Summer) Best Hot Dog Contest

Top Dog, the Dog Days of Summer best hot dog competition presented by the
Town of Litchfield CT
Economic Development Commission, takes place each July and features (friendly) dog-eat-dog competition among Litchfield's restaurants.
This summer's contest runs from July 14 to 17 and the winner will be announced July 19 at the evening concert on the Green.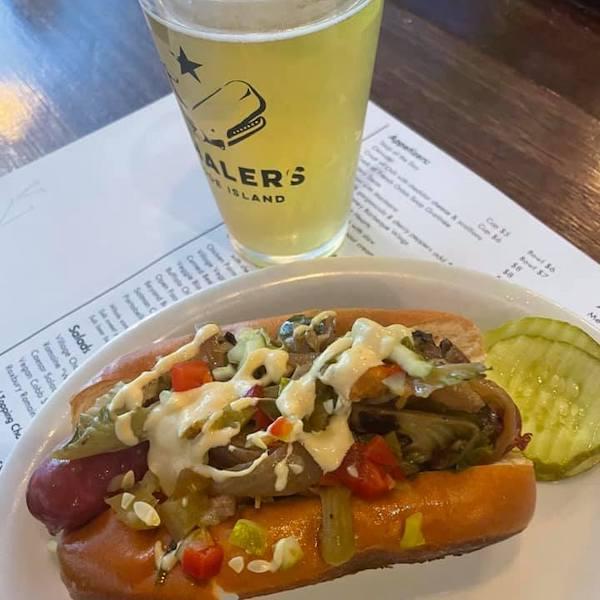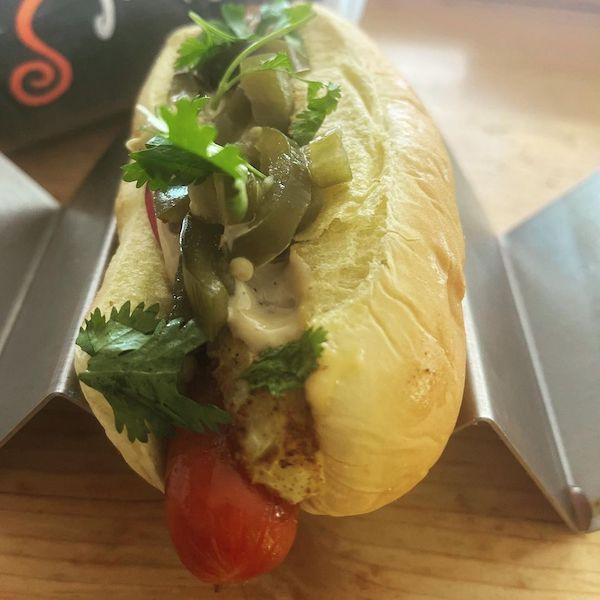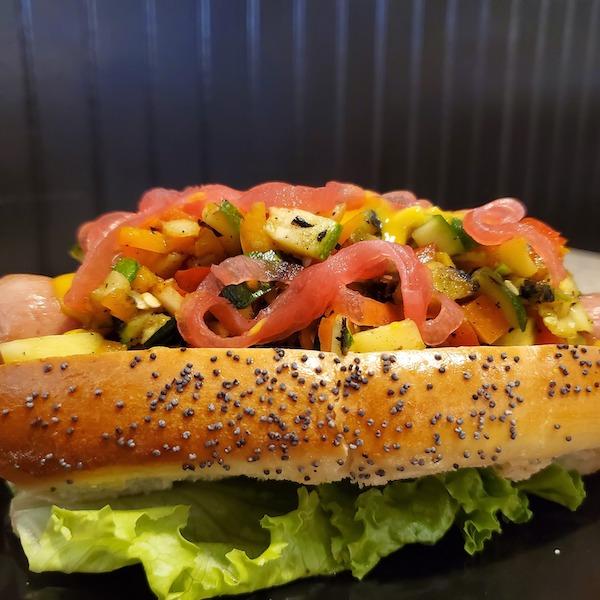 The Goshen Fair is held each Labor Day weekend. A classic country fair, it features animals, including draft horses, dairy cows, pigs, chickens, goats, ducks sheep, rabbits, llamas, horses, and beef cows—along with draught animal pulls, garden tractor pulls, tractor pulls, truck pulls, wood chopping, a petting zoo photography, vegetables, needlework, flowers, arts and crafts, and much more, There's always rides, lots of great fair food, and entertainment for all ages. Other events take place at the fairgrounds throughout the year. Watch the website as the fair approaches for all the details.
Family Nature Day at White Memorial
Family Nature Day each September is a highlight of a calendar packed with great outdoor- and nature-oriented activities at the White Memorial Conservation Center, the heart of the larger White Memorial Foundation with 4,000 acres of preserved land and 40 miles of trails. This year will mark the 40th annual event. Watch the website for details.
The Litchfield Community Center hosts a Harvest Bounty Brewfest each October, featuring more than 25 Connecticut craft brewers, as well as wine and spirits, from around the state, along with live bands, lots of great food, lawn games and fire pits. The listing is published on the website as each event approaches.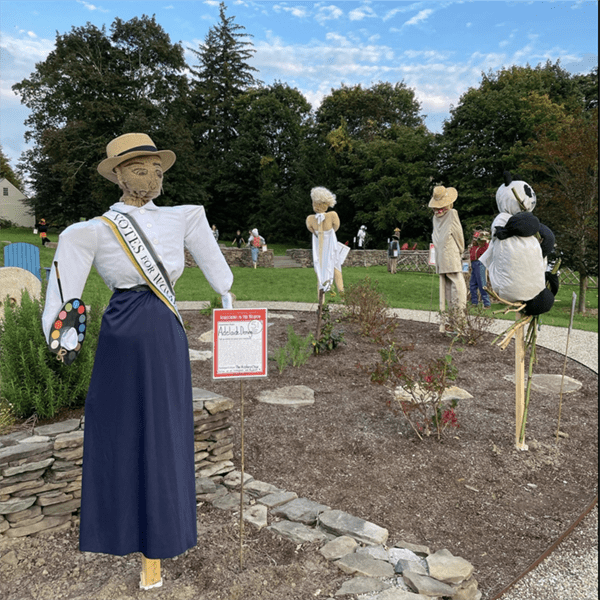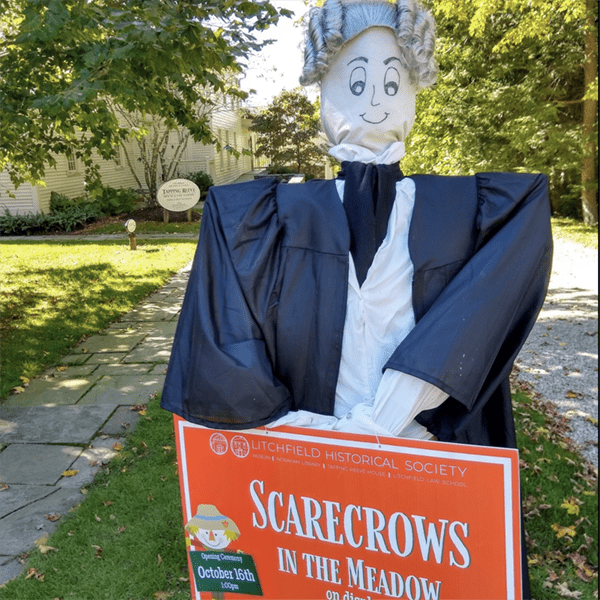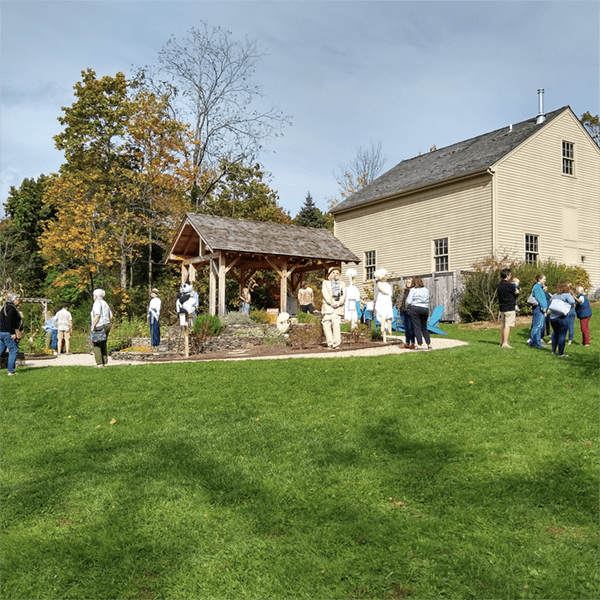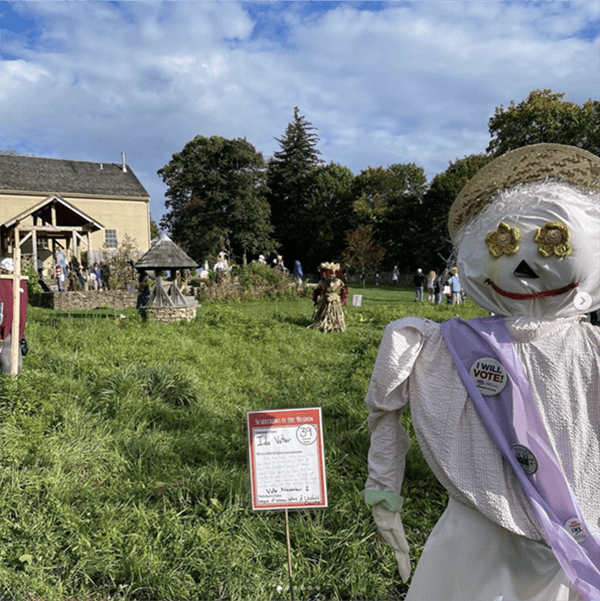 In the weeks leading up to Halloween, the Litchfield Historical Society hosts a terrific Scarecrows in the Meadow display in the Tapping Reeve Meadow behind the Tapping Reeve House and Litchfield Law School (the nation's first law school, open as a museum with free admission.) More than 50 imaginative, fun and/or spooky scarecrows are on display in the meadow on South Street, easy walking distance from the Green and town center. Visitors vote for their favorites. Best bet for the latest on all historical society events and exhibits is the Facebook page.
Oliver Wolcott Library Festival of Trees
The Oliver Wolcott Library's annual fund-raiser, held the weekend after Thanksgiving, is an event of the season in Litchfield. The library is transformed into an elegant party venue as local designers prepare festive centerpieces, and library patrons create wreaths and other forms of original art and holiday décor, which guests bid on. There are hors d'oeuvres, a raffle drawing, a silent auction, and more. The library's website provides all the details as the event approaches.
Holiday Stroll & Holiday Tree Lighting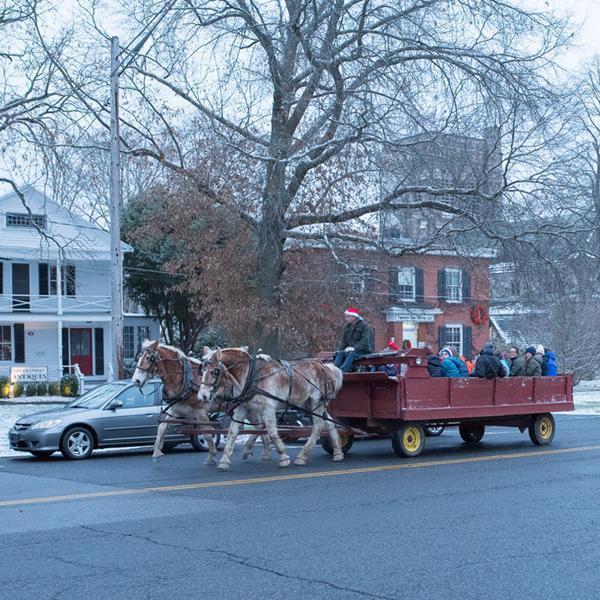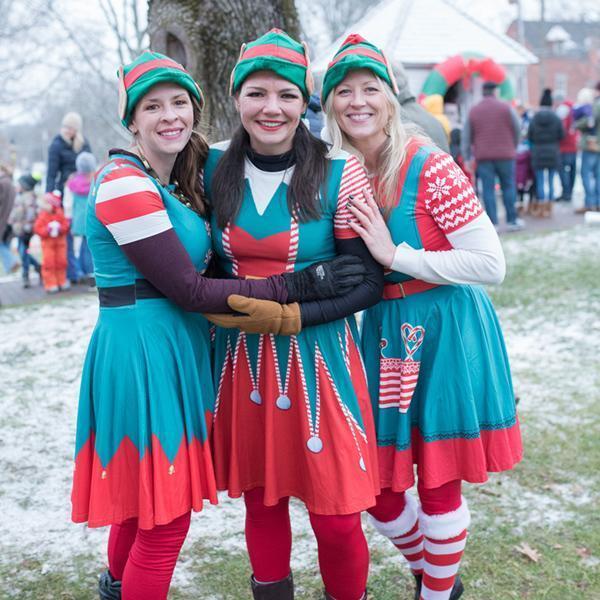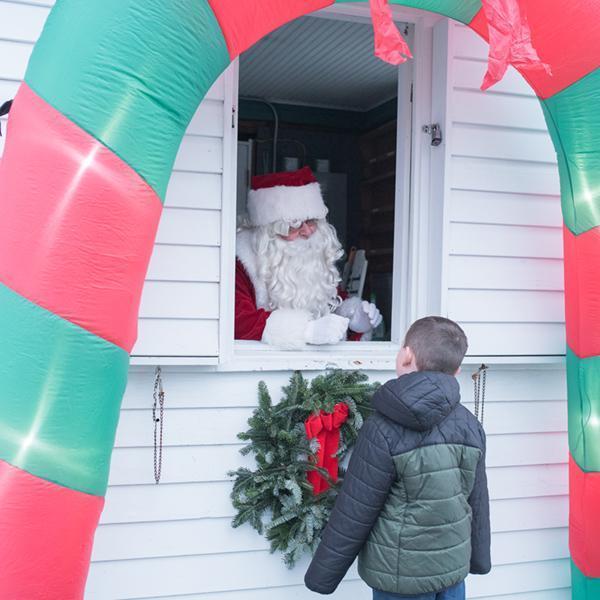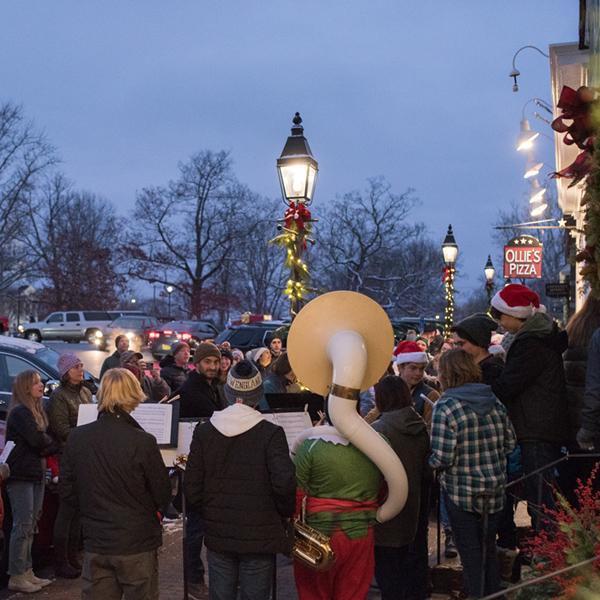 This festive holiday event, coordinated by the Park & Recreation department, features carolers, hay rides courtesy of Bunnell Farm, ornaments at the Litchfield Historical Society, the lighting of the holiday tree on the Green, and more. As the season approaches, check the Park & Recreation page and Facebook feed for details.
This strange but magnificent tradition started in 1989 by raising about $2,000 for a Litchfield family needing help with medical bills through New Year's Day event in which guests dress up in crazy costumes and bid on auction items that include a can of "possum stew." It's a riff on the popularity of possum as a dinner staple in the old show "The Beverly Hillbillies." However that sounds, the Possum Queen Foundation raised more than $100,000 in 2018, $150,000 in 2019, and $130,000 in January 2020 alone to help individuals and families in dire straits. See the website to learn more. While the event was begun and is based in Litchfield, in recent years it has been held out of town.

Every spring, the magnificent fields of daffodils at Laurel Ridge draw hundreds, even thousands, of admirers. This beloved display, created and presented for public enjoyment by the Morosani family, is located along Wigwam Road, off Route 254. Please tread lightly and park carefully. The display tends to reach its peak in late April or early May. See our blog post on the 2023 display. Click here to view on Google Maps.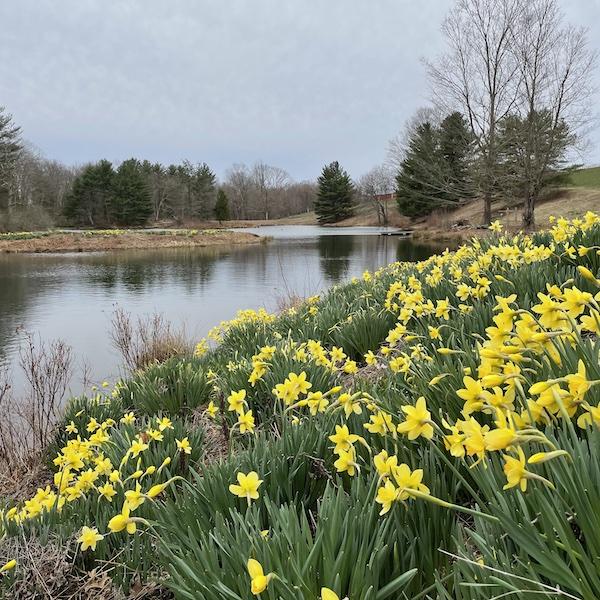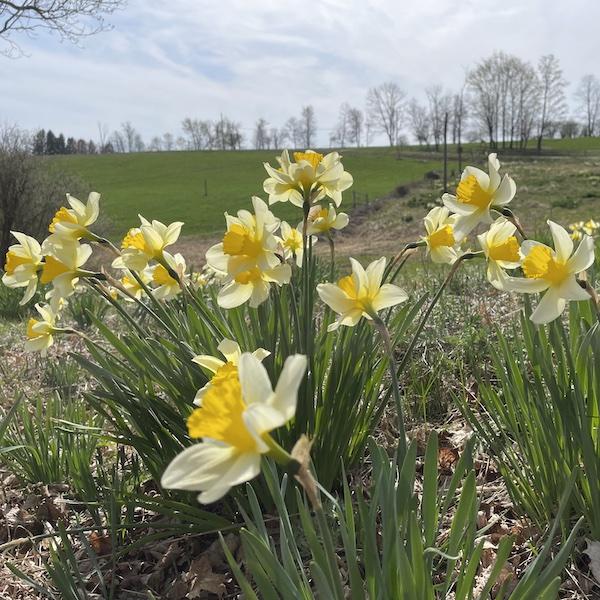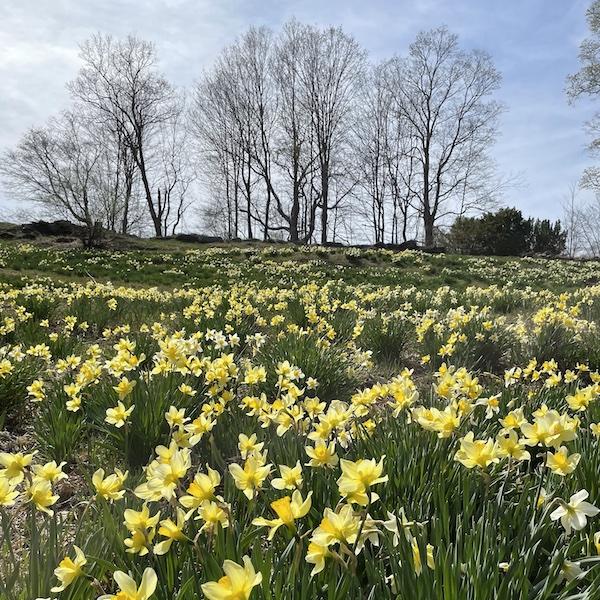 Litchfield Hills Road Race

Established in 1977, the Litchfield Hills Road Race is a great Litchfield tradition that attracts elite runners from around the world. It's held the second Sunday in June, and in years not affected by extenuating circumstances, it includes children's races and other festivities that make race weekend an exciting time for visitors and spectators to be in Litchfield. See the LHRR website for more information.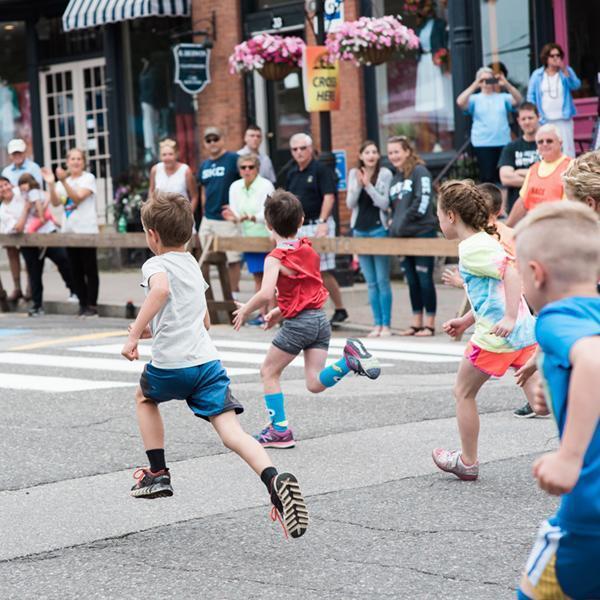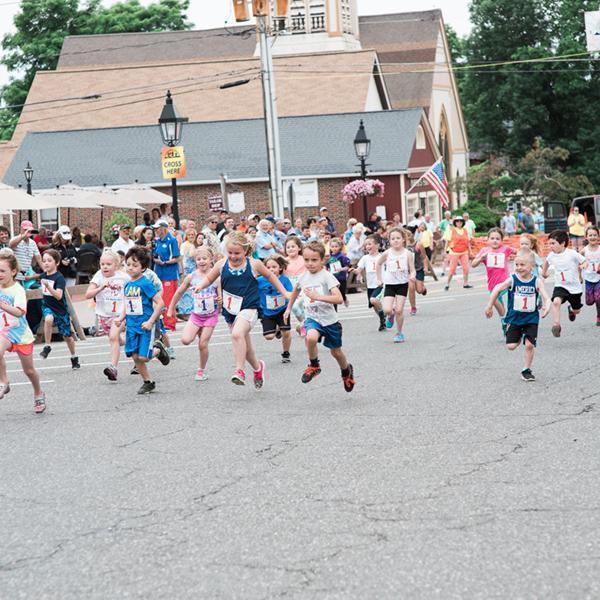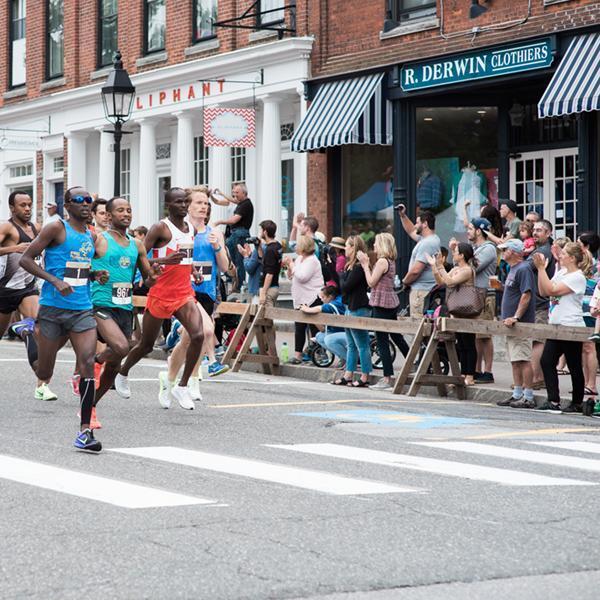 The Litchfield Makers Market debuts on June 11, 2022, from 10 a.m. to  4 p.m. on the Litchfield Green. It's a new addition to Litchfield Hills Road Race weekend and exhibitors are expected to include visual artists, photographers, fabric & fiber artists, ceramicists, sculptors, printmakers, wineries, distilleries, bakers, chocolatiers, coffee roasters, home decor, local farms, florals, antiques, designers and furniture makers, and more.