Litchfield may not be the Antiques Capital of Connecticut—that designation goes to neighboring Woodbury—but it is home to sophisticated and varied destinations for those who appreciate fine things from the past.
And like the Laurel Ridge Daffodils, the antiques scene is blossoming with new activity this Spring.
Litchfield County Auctions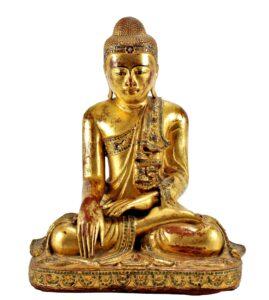 Litchfield County Auctions just made news for its sale of a first English edition of Thucydides — The History of the Peloponnesian War for $8,125. In a news note on the April 13 Books & Ephemera auction, Antiques and the Arts Weekly reported that the bidding involved a "back and forth competition between two online bidders and a phone bidder" for the 1550 edition published in London that carried an estimate of $6/10,000.
Two auctions are currently accepting bids online as the live auction dates approach:
April 26 | Asian Arts & 20th C. Design
April 27 | Antiques & Fine Art
Auction Preview dates are April 24, 12-4 p.m., and April 25, 10 a.m. to 4p.m.
Upcoming auctions that are currently accepting consignments include:
4/28 | American & European Art
5/11 | Post War & Contemporary
5/18 | Jewelry & Luxury
To learn more, see the Litchfield County Auctions website.
425 Bantam Rd (Route 202)
860-567-4661
Jeffrey Tillou Antiques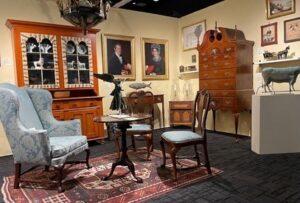 Jeffrey Tillou Antiques specializes in American furniture and fine art, primarily from the 18th century through the mid-19th century.
The landmark shop on West Street across from the Green in Litchfield center features a selection of painted furniture, weathervanes, sculpture, Oriental carpets and decorative accessories, displayed in eight rooms of an historic three-story building.
Jeffrey Tillou also participates in some of the country's finest antiques shows, and this Spring takes him to The Philadelphia Show at the Philadelphia Museum of Art from April 29 through May 1, with a preview on April 28.
To learn more, see the Jeffrey Tillou Antiques website.
39 West Street on The Green
860-567-9693

I Ching Antiques
I Ching Antiques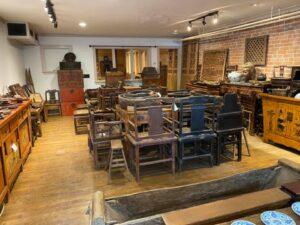 specializes in unique country and provincial items from China and Asia. The shop, open on Saturday, also has a unique subterranean location underneath @thecornerrestaurant in Litchfield center. To learn more, see the website.
#3CC South St. (below street level) 
860-361-6691

Housatonic Trading Company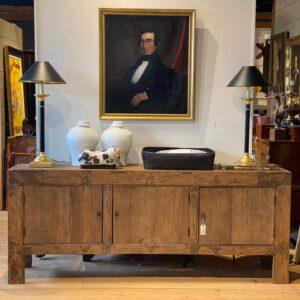 Housatonic Trading Company, located in a 19th-century former carriage factory in Bantam, offers fine art, antiques, home furnishings, objet d'art, and unique finds. The showroom is open Friday through Monday, and purchases can also be made through the website, with nationwide delivery available.
To learn more, see the Housatonic Trading Company website.
920 Bantam Rd.
860-361-6299
Vintage & Estate Jewelry
Litchfield is also home to shops that specialize in, or feature, vintage and estate jewelry, including Lawrence Jeffrey Estate Jewelers and Ideal Jewelers, both located on West Street across from the Green in Litchfield center. (Stay tuned for a separate blog post on vintage and estate jewelry in Litchfield.)