The old saying about March coming in like a lion and going out like a lamb seems on target this year—especially if there's a lamb dish on one of the menus for the inaugural Litchfield Restaurant Week, taking place March 24 to 31.
See our RW page for details and to view the menus as they come in from the nearly 20 participating restaurants.
Meanwhile, to work up an appetite for enjoying prix fixe menus and good deals at Litchfield's dining establishments, here's a rundown of some of the interesting things happening this month.
March 5, Bantam Cinema & Arts Center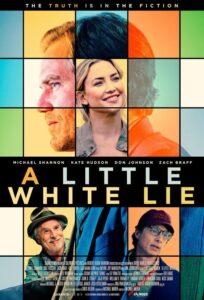 (3/3 note from Bantam Cinema & Arts Center: We are excited to report that the 1:30 Sunday matinee of A Little White Lie is SOLD OUT! But the film opens tomorrow night (Friday) and will play throughout the week thru next Thursday 3/9.)
With The Academy Awards coming up March 12, here's an opportunity to experience the glow of Hollywood glamor right here in Litchfield. 
Bantam Cinema & Arts Center is screening the highly-praised new film "A Little White Lie" by filmmaker Michael Maren, who lives in Bethlehem with his wife, best-selling author Dani Shapiro.
This Sunday, Maren will treat Bantam audiences to a Q&A after the 1:30 screening of the film about a handyman living in New York City who is mistaken for a famous and famously reclusive writer. Michael Shannon and Kate Hudson star in the film.
The Q&A is included in normal ticket price. Click the link to make plans to attend.
March 6, Litchfield Community Center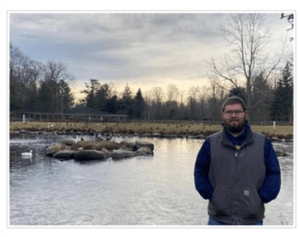 The Ripley Waterfowl Conservancy (RWC) doesn't open to the public again until May but you can immerse yourself in the appeal of this hidden gem in a different way in March. As part of a Litchfield Hills Audubon Society meeting, RWC Director of Aviculture Logan Connor will give a presentation on the RWC and its more than 400 birds and close to 90 species, as well as the importance of aviculture and captive breeding programs and how they relate to waterfowl conservation. The meetings begins at 7 p.m.
March 11, White Memorial Conservation Center
White Memorial's 6th Annual Nature Trivia Night takes place at 7 p.m. in the Carriage House, where teams of up to six participants (team costumes are encouraged) will compete for a valuable prize. Participants may register individually but are asked to form teams beforehand or can be placed on a team upon arrival. White Memorial will be serving a chili supper with cornbread, rice and beans, salad, and dessert. Bring your own place setting and BYOB. Coffee, tea, and water also will be provided. The cost is $15 for members and $25 for non-members. Pre-registration and pre-payment are required. Register online at www.whitememorialcc.org or call 860-567-0857.
March 13 and 25, Wisdom House Retreat & Conference Center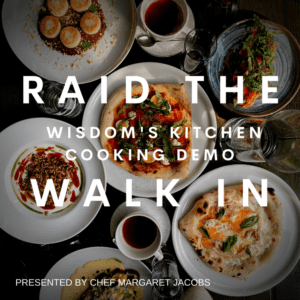 Raid the Walk In: Cooking Class, 3/13, presented by Chef Margaret Jacobs. "We are going in and coming out with food items to prepare 3 different meals," the event listing says of this "really creative" class that takes place at 11:30 a.m. The cost is $30 Register online.
Bright Brunch cooking demonstration, 3/25, from 2 to 3 p.m. Learn to make Quiche, Frittata, Eggs Benedict, Spinach Ricotta Pie, French Toast Casserole, Smoked Salmon w/capers, red onions, and garlic cheese on toasted naan … as well as scones, cheddar biscuits and egg muffins. Recipes will be given to all participants. The cost is $30. Register online.
March 15, Litchfield Community Center
An America 250 planning meeting, beginning at 5 p.m., will help lay the groundwork for Litchfield's celebration of the 250th Anniversary of the Declaration of Independence in 2026. If you or your greater Litchfield area group would like to participate, contact committee chair, Alice Ridgway at [email protected] or simply come to the meeting.
March 17, Litchfield Community Center
It's a St. Patrick's Day concert featuring The McKrells. Doors open at 6:30 p.m., and walk-in tickets will be available at the door. Alcohol and soft drinks provided by the Mobile Pub (please no BYOB or coolers) OK to bring your own snacks! Details are here.)
March 16 and March 30, Oliver Wolcott Library
Author Willa Cather is celebrated in a pair of events, beginning with a program from 2 to 3 p.m. March 16 (live or on Zoom), Mark Scarbrough will discuss the ways Cather constructs My Ántonia as a radical and subversive novel, both a celebration of the U.S. prairie and a send-up of the very values that created the myth of the prairie. Copies of My Ántonia are available at OWL. Click here for details and to register.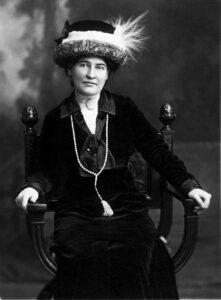 On March 30, Cather's 150th birthday is celebrated with a one-woman theatrical performance with Prudence Wright Holmes from 7 to 8 p.m. (live, in-person & live or live on Zoom). In-person space is limited; register here. For Zoom, click here at 7 p.m. on March 30, and to join by phone, dial +1 646 876 9923 | Meeting ID: 898 3655 9153 | Passcode: 986059.
Prepare for a delightfully dramatic, comedic and compelling story as Prudence weaves the personal and intimate story behind the writer Willa Cather, one of the foremost women writers of the 20th century. 
In 1888, Willa Cather astounded her Nebraska neighbors with her brilliant mind and unconventional behavior. In spite of her success, her romantic life was fraught with conflict. Her work became her refuge and helped her to transcend the problems that beset her. As she often said, "That is happiness, to be dissolved in something complete and great."
Actor and storyteller Prudence Wright Holmes has performed in almost a dozen movies including Sister Act 1 and II with Whoopi Goldberg and Kingpin with Woody Harrelson. She has been in four Broadway shows: Happy End with Meryl Streep, Inherit the Wind with George C.Scott, Lettice and Lovage with Maggie Smith, and The Light in the Piazza. Prudence has authored 14 plays, including 8 solo shows. Visit her website at www.prudencewrightholmes.com
March 18, White Memorial Conservation Center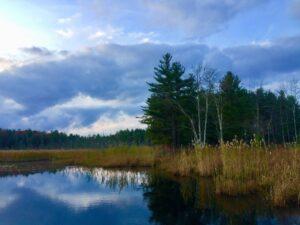 Exploring Duck Pond, Mallard Marsh, and Pine Island with Gerri Griswold, 2 p.m.: Let's prowl around some of the prettiest and most vibrant trails close to White Memorial's main campus. Will we find the first emerging skunk cabbages? See an otter or beaver? Encounter returning Wood Ducks? The beauty of nature is that you never know what surprises await! Participants should meet in front of the A. B. Ceder Room for the free hike. Donations are accepted to help defray the Conservation Center's programming expenses. Click here for more.