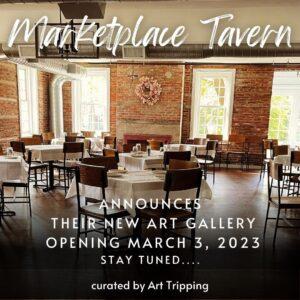 Litchfield is getting another art gallery.
A collaboration between Market Place Tavern in the Old Litchfield Jail and the organization Art Tripping will bring new art exhibits every four to six weeks to the room in the restaurant facing North Street.
The first exhibit opens March 3 with a reception from 5 to 7 p.m., and features paintings by Zufar Bikbov and the assemblages of Nancy Laviero. Each new exhibit will have an opening event.
"The center of Litchfield now can claim to have multiple art venues, including the Jennifer Terzian Gallery, the Alofft Gallery, Jeffrey Tillou Antiques, the Litchfield History Museum, the Oliver Wolcott Library, and the Market Place Tavern & Bar," Michelle Murelli said in a news announcement.
In addition to the galleries in the center of town, Litchfield is home to amArtHouse in Bantam and the Switch Gallery in the Bantam Arts Factory.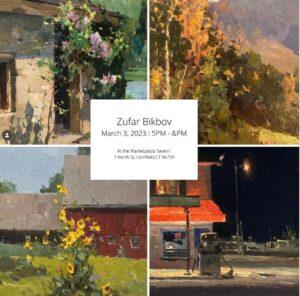 Murelli, a member of the Litchfield Economic Development Commission and Litchfield Arts Council, founded Art Tripping in 2018 to create community art experiences, nourish creativity, develop art and educational programs, and be a significant catalyst for community development.
Bringing people of various economic and social strata together is also part of the mission, as well as inspiring an understanding of "the unlimited possibilities that experiencing art, in all of its forms and genres, brings to our world."
According to Murelli, John Morosani, a member of Litchfield Sustainability, approached her a couple of years ago and asked her to work with the Board of Selectmen in town to establish an arts council.
"This would fulfill one of the benchmarks of Sustainability's brief from Connecticut Sustainability to create more public art," Murelli said, adding that the collaboration between Art Tripping and Market Place Tavern fulfills a piece that goal by creating another opportunity for community art experiences.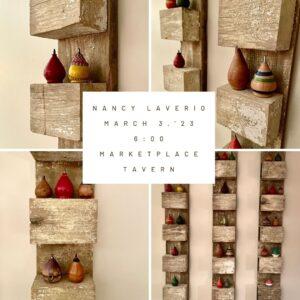 Art Tripping also organizes and sponsors the Litchfield Makers Market on the Green the Saturday of Road Race Weekend, which is always the second weekend in June.
Another of Murelli's projects involves working with students at Litchfield High School, where she teaches art, to create a folk art mural of ancient Mexican spirit animals called Alebrijes, as part of an interdisciplinary lesson with the AP Spanish Students who did the art history research.
It is 20 feet long and will be installed in At the Corner restaurant's ATC South St. taco bar.