Best Hot Dog Contest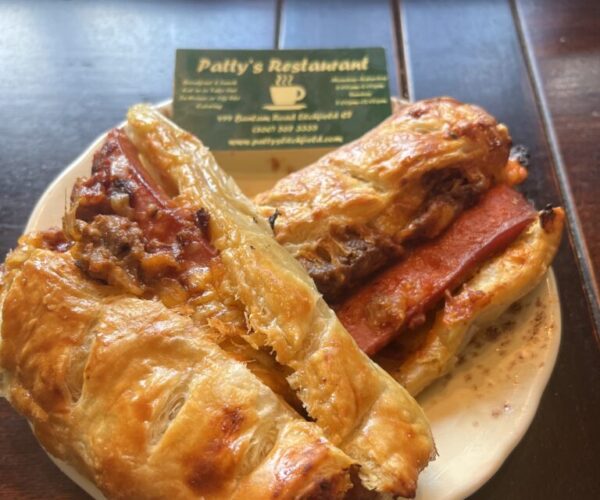 Patty's Restaurant: A 12-oz, all-beef hot dog rolled in puff pastry is offered with your choice of filling: The Chihuahua features chili and cheddar cheese, The German Shepard sauerkraut and sauteed onion, and The Mutt has bacon and cheddar cheese.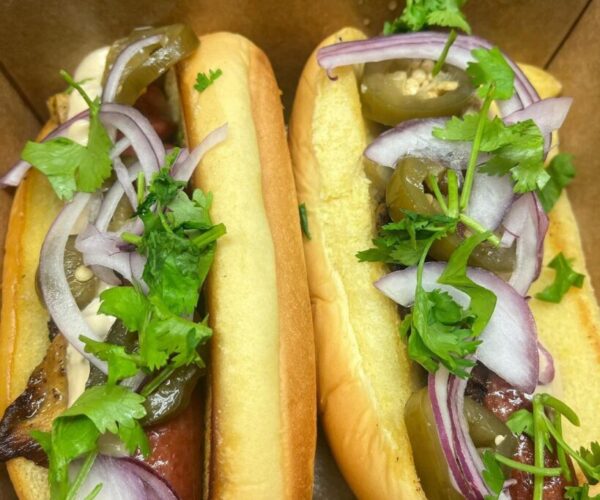 Meraki: The Flying Hawaiian Top Dog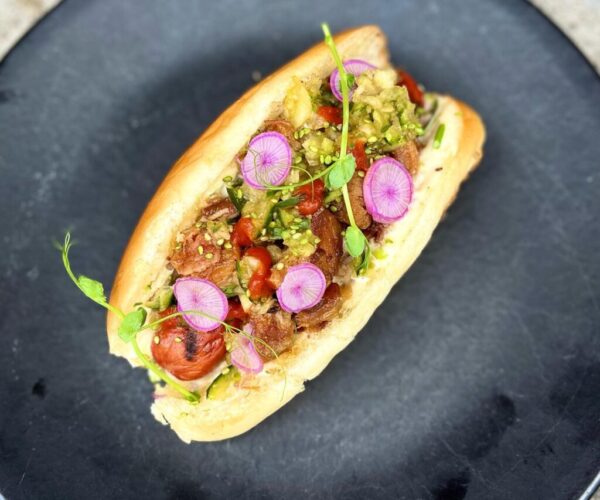 At the Corner Miso Hotdog: grilled hot dog topped with maple miso pork belly, kimchee cucumber relish, ninja radishes & wasabi sesame seeds on a brioche roll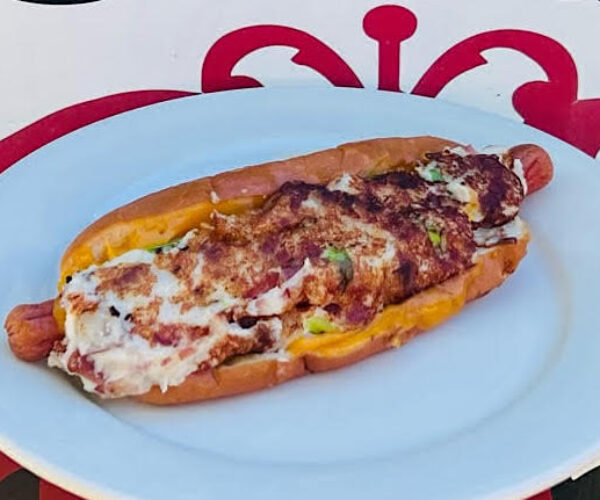 Jackie's: The Bantam Mash Dog by Jackie's features grilled housemade mashed potatoes with bacon, cheddar and scallions topping a 10-inch Hummel hot dog on a butter grilled roll.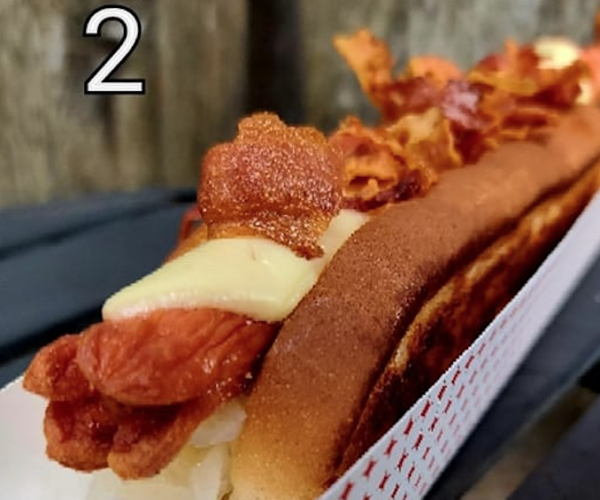 Popey's: Tinka's Dog – This dog goes out to Tinka, who 50 years ago had an idea and opened Popeys and here we are 50 years later! Her all-time favorite is a long hot dog with Kraut hiding under that delicious charcoal grilled dog and topped with melted American Cheese and crumbled bacon! (And for her, topped with mustard & relish).
We let the dogs out! (with the help of 13 popular local restaurants)
The Litchfield Economic Development Commission's second annual "Dog Days of Summer" best hot dog contest begins today (July 14) and continues through July 18.
Here's how it works: You head to any/all of the "breeders" listed below, dig into their traditional or creative dogs, scan the QR code on the table top cards, and vote for your favorite dog.
We'll be providing updates on how the voting is going, so watch our Visit Litchfield CT Facebook page and Instagram feed.
We'll announce the winner, or "wiener" as we like to say, on National Hot Dog Day, July 20, at the free evening concert, Wooden Horse Live at Litchfield Green.
Last year @gooseboro_drivein_llc took home the cup.
Stop by all of the participants to bite into the competition.
The Village Restaurant In Litchfield Ct
Market Place Tavern at The Old Litchfield Jail
It's on!