Bethlehem Fair, Sept. 9, 10, 11
If you missed the Goshen Fair last weekend, or went and want more country fair immersion, you're in luck. The focus turns to just south of Litchfield this weekend at the Bethlehem Fair.
There's a classic car and truck show Friday evening, which is also bracelet night for rides, and all the fair favorites throughout—tractor pulls, wood-chopping contests, and lots of fair food and live music.
Admission is $10 for adults and children under 12 are admitted free. Additional admission information, the full fair schedule, and more details are on the fair website.
St. Paul's Bantam: 225th Anniversary Folk-Rock Concert (9/10, 1 p.m.)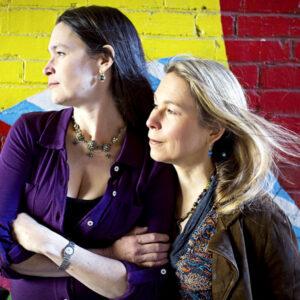 This free concert features The Nields, the folk-rock sisters praised for their "masterful mix of modern folk with an alternative edge," and called a delightful discovery by the Chicago Tribune, which said, "The marvelously expressive Katryna and Nerissa Nields provide vocals sounding at various times very much like the Bangles, the Roches and …Alanis Morrissette."
Cupcakes and ice-cream will follow as part of the first of three free events to celebrate the 225 years of St. Paul's Bantam.
The concert is free but guests must register here, https://stpaul225thNields.eventbrite.com, and as of Thursday afternoon only 15 spots out of 100 remained. 
Litchfield Historical Society Fall Fundraiser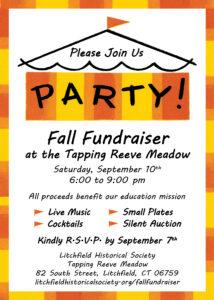 The historical society's Annual Fall Fundraiser is Saturday from 6 to 9 p.m. in the Tapping Reeve Meadow, behind the Tapping Reeve House & Litchfield Law School. All proceeds benefit the Litchfield Historical Society's education mission.
The evening will feature a signature drink provided by Litchfield Distillery, small plates from The Pantry, and live music by The Matt Belliveau Trio. A silent auction, including a trip to Newport, RI, and a four-night stay near Jackson, Wyoming, will be held to raise money for the education programs hosted by the historical society.
For more information and to purchase tickets, visit the website www.litchfieldhistoricalsociety.org/fallfundraiser Ticket prices start at $100 for one guest.
Earlier in the day, don't miss the historical society's popular Walking Tour, which begins at 1 p.m. (7 South Street) and lasts approximately 1 hour. It's a perfect way to discover the town's rich history and explore the Historic District, where guests hear the stories behind famous landmarks and prominent buildings, as well as anecdotes about the many notable residents of the past. It's free for historical society members and $10 for non-members. Register in advance online.
Litchfield Hills Farm-Fresh Market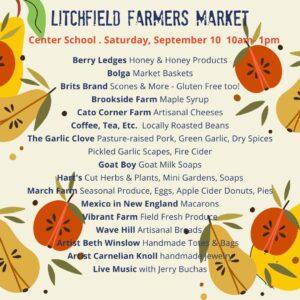 We're getting down to the final six outdoor presentations of Litchfield Hills Farm-Fresh Market for the 2022 season, so don't miss the one this Saturday from 10 a.m. to 1 p.m. at the parking lot across from Center School, off Route 202/West St. just below the town center and Green. See the flier for the bounty you'll find there.