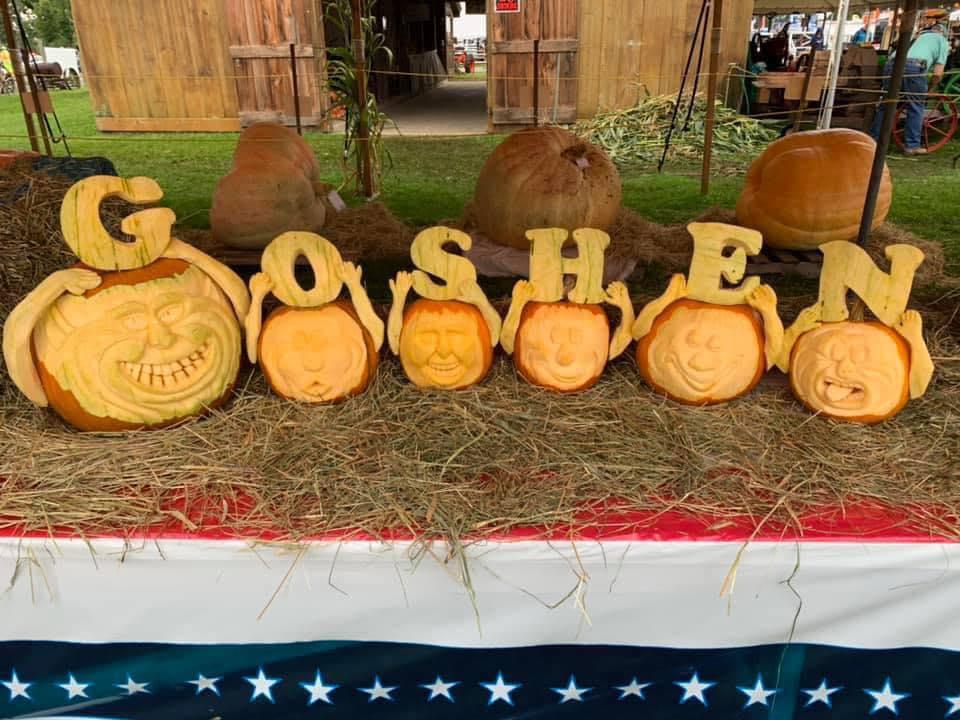 You can always tell it's Labor Day Weekend and the Goshen Fair is on from the extra traffic in Litchfield center. The fairgrounds are on Route 63, the pretty state road that's also historic North and South streets in Litchfield, and it sure seems like a majority of fairgoers come and go via our town.
It can be frustrating, but if you plan right, use alternate routes, and are savvy about parking, the extra energy can feel exhilarating. (Email us at [email protected], or connect through comments or messages on the Visit Litchfield CT Facebook or Instagram accounts and we'll help you navigate, concierge-style.)
Now for the weekend fun.
The Goshen Fair, Sept. 3, 4, 5
The Goshen Fair is one of the best major fairs in Connecticut. Sponsored by the Goshen Agricultural Society, it beautifully honors our agrarian heritage and Northwest Connecticut's vibrant farming and agritourism status—as well as offering all the right fun, from fair food to amusements, rides, and live music.
And it's perfectly positioned on the calendar to create and enhance that special mood that accompanies the end of summer, harvest season, and the arrival of autumn. The cherry on top is taking advantage of Labor Day to turn a Monday into a fun day.
Below we mention some highlights and new features, but the best way to plan your visit is to look at the schedule page online and pick the day/block of time filled with what interests you most.
Among the crowd-pleasers on that schedule are the High School Timber Teams Contest, the Professional and Street Outlaw Pull, the Frozen T-Shirt Contest, Hay Bale Toss Contest, Antique Tractor Pull, New England Lumberjack Show, Garden Tractor Pull, Woodcutting Contests, and NBHA Barrel Race.
Even watching any of that works up an appetite, and there are lots of new food vendors this year, including Tino's Wings (chicken wings), pizza cones (the fair folks say you have to experience it to believe it), Cannoli Cones, and a Mediterranean Grill (think gyros).
And if you like your sweets with a little walk on the wild side, Willy Pete's Chocolate Co. is back. The veteran owned venture produces hand-crafted, small batch chocolate chocolates with unique flavor combinations featuring homegrown spicy peppers.
Then there's the music. The Main Stage features Crooked Rail, Jimmy Sturr and His Orchestra, and Neal and the Vipers on Saturday, Dan's Roadhouse Country, the Rich Badowshi Blues Band, and Soul Sound Revue on Sunday, and Country Steel, and The Apricot Brandy on Sunday.
Also new this year:
Inside Building B local artists will be selling their artwork and more (jewelry, oil painting, watercolor, iron works, recycled art)
Mike's Bees (local honey)
Crowley will have Lithium Golf carts
Dean's Stove and Spa
Main Street Welding will be selling their handmade signs.
2nd Amendment Shirts
Tufano Amusement, Inc. is once again providing the rides and games, including the Expo Wheel standing over 60 above the midway.
Fair admission is $10 for adults and children under 12 are admitted free. Senior citizens admission is $5 on Saturday. See the fair website for more details.
Two Opportunities for Guided Walks
Loving Haight With Gerri Griswold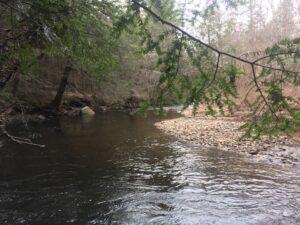 That play on words is definitely a provocative title for a White Memorial event, but not in the way you might imagine. It refers to a free event Saturday, Sept. 3, in which White Memorial Director of Administration and Development Gerri Griswold will lead a walk along the Vineyard and River trails across from Haight-Brown Vineyard on Chestnut Hill Road.
Anyone who hasn't discovered these lovely trails that run from the vineyard hillside down along the Bantam River and loop back around has a great opportunity to experience this "hidden gem" area through the perspective of an expert.
Participants should meet at 10 a.m. in front of the A. B. Ceder Room at the White Memorial Conservation Center and bring water and a snack. More details are on the event page.
(These are the same trails we have highlighted in Visit Litchfield CT Facebook posts about the "secret" behind the stone pillars on South Street. The pillars mark a right of way that leads down that hill on that side to a bridge across the river and the trails. Walkers may enter this way, though no parking is allowed on South Street and it's not an official entrance.)
Litchfield Historical Society Walking Tour
The always popular Litchfield Historical Society weekly walking tour begins at 1 p.m. at the Litchfield Historical Society (7 South Street) and lasts approximately 1 hour. It's a perfect way to discover the town's rich history and explore the Historic District, where guests hear the stories behind famous landmarks and prominent buildings, as well as anecdotes about the many notable residents of the past. It's free for historical society members and $10 for non-members. Pre-registration online is required.
Sportsmen's Tent Sale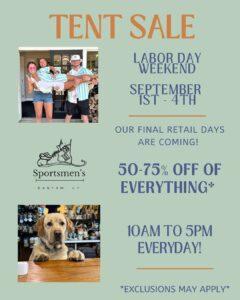 Our hometown sporting goods store, Sportsmen's in Bantam, is winding down its retail operation to focus on a new team wholesale business model and store sales are culminating with a Labor Day Tent Sale from 10 a.m. to 5 p.m. through Sept. 4.
Almost everything will be 50-70 percent off, and all sales are final. If you've never been to Sportsmen's, think of top brands in hiking boots, running shoes, outdoor apparel and equipment of all types—including kayaks—and lots of very stylish options in all categories.
Watch the Sportsmen's Facebook page for any updates through the weekend, and head to @sportsmens_team on Instagram for a sense of what that next phase entails. (And you can always call them at 860-567-3167 with questions.)
(This just in regarding Labor Day Weekend sales in Litchfield. Blueprint CT, the kitchen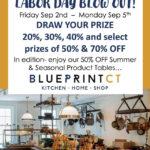 and home shop on West Street in Litchfield center, is also having a big sale this weekend.)
While you're strolling around Litchfield center …
Make sure to check out the new @oliverwolcottlibrary exhibit of landscape oil paintings by Ann Quackenbos, which opens with a reception Sept. 1, from 5 to 7 p.m.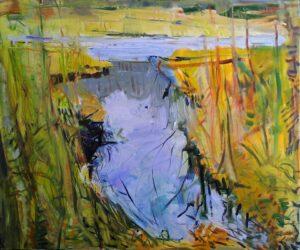 "My paintings are inspired by the landscape of northwestern Connecticut," the artist says. "I try to convey my experience of these wild places and the joy of working freely with oil paint, adding, scraping, and working with what emerges from the paint on the canvas." (Shown here: Ash Swamp)
As always, send us ideas, inspirations and feedback by emailing [email protected], or leaving a comment or message on our Facebook and Instagram accounts.