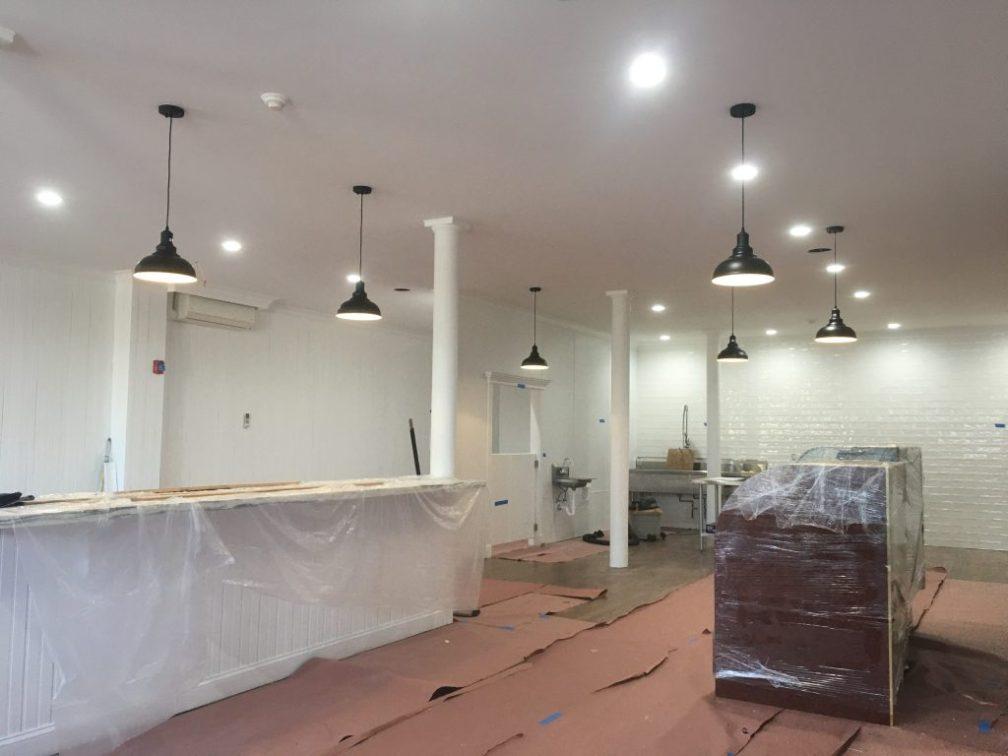 Frankie Jennett, whose parents and brother-in-law Jay Tranberg own Milestone Wood Fired Pizza in Thomaston, is opening Petraroia Deli in the former location of Superior Foods (and R. Derwin men's shop) across from the Green on West Street.
The target opening date for Jennett's "dream spot" is May 1.
Jennett plans to offer Italian-American inspired cuisine, while integrating other culinary influences, and a menu extending from salads and sandwiches to hot foods, grab-and-go items, and prepared dinners to take home.
He won't be making wood-fired pizza like Milestone (we picked up some pies recently and they were great), but Jennett will offer pan and Sicilian pizzas at Petraroia Deli.
The deli's bread will come from The Bakehouse across the Green in the Old Litchfield Jail, and Krafted Brew Lab in Bantam will be the source for coffee and espresso, including a specially-created house blend coffee for the deli.
Jennett also plans to offer artisan groceries, and in homage to the former Superior Foods, he wants the deli to be a resource where people walking by can stop to get essentials like milk, eggs, bread, and dinner for the night.
There are also plans to eventually serve breakfast on weekends.
Jennett, who grew up in Litchfield and had been living in Los Angeles, is experienced as a cheesemonger and is a Certified Sommelier—so there are even bigger and more exciting plans down the road.
For updates and opening date information, follow @petraroiadeli on Instagram. To contact Jennett for vending and employment opportunities, email [email protected].