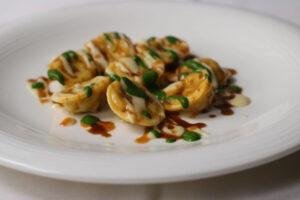 Litchfield is one of Connecticut's top dining destinations, and more than just great food goes into that recipe. The rich history, architecture, scenic beauty, nature preserves, Bantam Lake, and other attributes make the town magnetic; the fact that visitors can enjoy great food at varying levels and price points is the proverbial icing on the cake.
That said, the sybaritic sensations that come from each beautiful bite remain the star attractions—and fortunately for Litchfield, the culinary stars are shining brighter than ever.
Materia Ristorante, located along Route 202 outside Bantam center, which debuted in spring 2021, is the town's latest supernova and leads a pack of local restaurants that are currently nominated for top regional and statewide "best of" culinary awards.
Consider this recent Facebook review of Materia: "This is the best Italian restaurant I have eaten at, here or in Italy. The food is delicious and artistically presented. The waiters are very happy to accommodate your wishes. It's exquisite for Connecticut."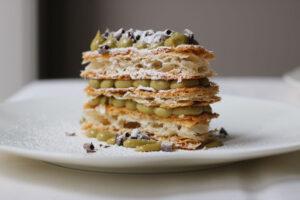 Chef David DiStasi grew up in Watertown, graduated from the Culinary Institute of America in Hyde Park, N.Y., and then worked with legendary chef Eric Ripert at Le Bernardin in New York City. With that pedigree and the magic he makes at Materia, DiStasi is a Connecticut Restaurant Association (CRA) Chef of the Year nominee.
Public  voting—one factor in determining winners—is now open. The awards, which will be handed out in early December, are called the CRAzies.
Winvian Farm just over the line in Morris, with Chef Chris Eddy at the helm, also has a CRA nomination this year—Stefano Middei for server of the year.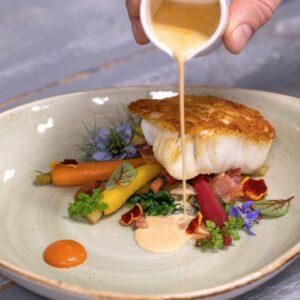 Meanwhile, Arethusa al tavolo, the dairy & seed to table restaurant guided by Chef Dan Magill that is part of the Arethusa Farm empire, scored several nominations in Litchfield Magazine's 2023 Reader's Choice survey. Final voting is now happening online.
Connecticut Magazine is working on its 2023 best restaurants package for the February issue, and Litchfield is sure to be well represented, as it was this year, when Materia was named one of the best new restaurants, and Winvian and Arethusa named top romantic spots—among other honors for our restaurants. So stay tuned for that!
Finally there's the Rural Intelligence Readers' Choice Awards, which focus on the Berkshires and eastern New York state but also include Litchfield County.
Wood's Pit BBQ & Mexican Café is a finalist in the chicken wings category, but hurry if you want to support them, as voting closes Nov. 14.
Here is the current roster of the "best of" nominations for Litchfield restaurants:
Chef of the Year
David DiStasi | Materia Ristorante (Bantam)
Restaurant Newcomer
Materia Ristorante (Bantam)
Server of the Year
Stefano Middei | Winvian Farms (Morris)
Café
Espresso 59
Cocktails
@thecorner
Distillery
Litchfield Distillery
Restaurant
Arethusa al Tavolo
Materia
Restaurant – Burger
@thecorner
The Village Restaurant
Restaurant – Casual Dining
The Village Restaurant
Restaurant – Fine Dining
Arethusa al Tavolo
Materia
Winvian
Restaurant – New Restaurant
Materia
Restaurant – Pizza
Bantam Pizza
Winery
Haight-Brown Vineyard
(P.S. Haight-Brown Vineyard just announced on social media that James Beard honoree Chef Patrick Wilson has joined the team.)
Chicken Wings
Wood's Pit BBQ & Mexian Café