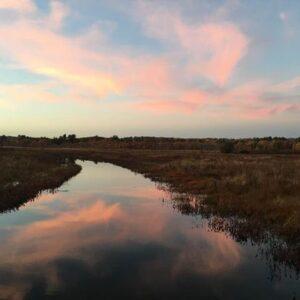 Technically there's another month of summer before the fall equinox Sept. 22 that formally ushers in autumn, but who's counting?
The season of fall foliage, crisp days and chilly nights, apple picking, brisk walks, scarecrows, Halloween, and Thanksgiving is perhaps the most magical time of year in Litchfield, so it's understandable to see websites and social media bursting with announcements of big autumn events even before the last full month of summer got rolling.
Post-COVID exuberance was also driving the enthusiasm buoying the announcements, but whatever the reason we're on board; bring on autumn and some favorite Litchfield events—from Family Nature Day at White Memorial to the Annual Harvest Bounty Brewfest at Litchfield Community Center, Scarecrows in the (Tapping Reeve) Meadow, and the Oliver Wolcott Library Festival of Trees.
Here's the scoop on the events and festivities we've seen promoted so far. Let us know what else is booked on the calendar and we'll add it to the list (email [email protected])
September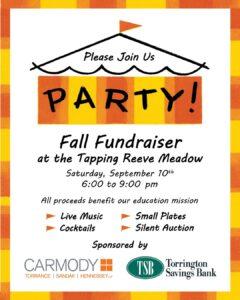 The Litchfield Historical Society holds its Annual Fall Fundraiser on Saturday, Sept. 10, from 6 to 9 p.m. in the Tapping Reeve Meadow, behind the Tapping Reeve House & Litchfield Law School. All proceeds benefit the Litchfield Historical Society's education mission.
The evening will feature a signature drink provided by Litchfield Distillery, small plates from The Pantry, and live music by The Matt Belliveau Trio. A silent auction, including a trip to Newport, RI, and a four-night stay near Jackson, Wyoming, will be held to raise money for the education programs hosted by the historical society.
For more information and to purchase tickets, visit the website www.litchfieldhistoricalsociety.org/fallfundraiser/ Ticket prices start at $100 for one guest.

Family Nature Day at White Memorial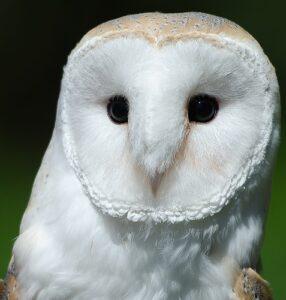 A marquee event on the White Memorial calendar, Family Nature Day takes place from 11 a.m. to 5 p.m. on Saturday, Sept. 24, at the White Memorial Conservation Center.
The 40th edition of this highly-popular annual celebration of Mother Nature is a day filled with live animals, guided nature walks, information booths, horse drawn wagon rides, and yummy food, including the return of the pie sale.
Guests and events include:
Brian Bradley of Skyhunters in Flight and his beautiful free-flying hawks and falcons
Brian Kleinman of Riverside Reptiles and the many friends he'll bring
White Memorial's native turtles
Ferncroft Wildlife Rescue and their Opossum Ambassadors
Meet a Bald Eagle, Golden Eagle, and more with Horizon Wings Raptor Rehabilitation and Education Center
Gerri Griswold, The Bat Lady, returns with Betty the Big Brown Bat
The Stamford Museum and Nature Center presenting edible insects
Music provided by Robert Messore and Wry Bred
In addition, winners of White Memorial's annual raffle will be announced. Prizes include a trip for two to Chilean Patagonia (donated by Krummi Travel LLC) with Gerri Griswold in November 2023, and a Rheaume Mohawk 14-foot cedar canoe donated by Kathy and Will Schweitzer. Another lucky winner gets a $500 gift card to L.L. Bean.
There's also an the online silent auction that leads up to Family Nature Day (running Sept. 9-23). Make sure you check it out.
Admission to Family Nature Day is just $6, and White Memorial members and children under 12 are admitted free. See the web page for all the details: https://whitememorialcc.org/special-events/
Art Festival
The nonprofit Voice of Art is presenting two art festivals in Litchfield this fall, including one Sept. 24 and 25 (from 10 a.m. to 5 p.m. each day) on the green of the First Congregational Church of Litchfield. The festival is free and open to the public and will feature fine art & functional art, live music, food, & raffles.
October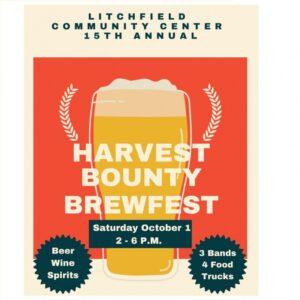 The 15th Annual Harvest Bounty Brewfest takes place Saturday, Oct. 1, at the Litchfield Community Center, from 2 to 6 pm.
More than 22 Connecticut craft brewers, winemakers and creators of fine spirits from around the state will bring their best for the tasting, and the first 150 to register get a special festival glass.
Bill's Mobile Brick Oven Pizza, Brandywine Living, Rich's Wings & Things, and Brits Brand will be on hand to provide food to go with the libations, and there will also be live music from three bands, Stache, Potters Field and Switch Factory.
Tickets cost $30 in advance and $35 at the door. Designated Driver tickets are $15.
Head to the website to register and purchase tickets: https://thecommunitycenter.org/event.php?id=14747
Scarecrows in the Meadow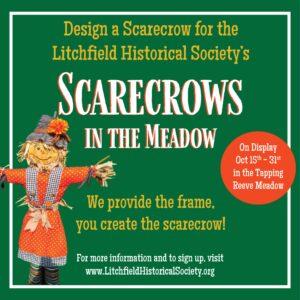 The Litchfield Historical Society's Scarecrows in the Meadow returns to the Tapping Reeve Meadow this Halloween season.
Families, business, and organizations are invited to show their community spirit by decorating and displaying a scarecrow, and then meadow visitors vote on their favorite scarecrow! Participating is free and framing materials will be provided.
The scarecrows will be on display from Oct. 15 to 31 for all to enjoy. New categories this year include Most Artistic, Best Story, Best Kid-friendly, Funniest, Best in Show
Contact Kate Zullo at 860-567-4501 or email [email protected] with questions or to learn about sponsorship opportunities, and see the historical society website for all the details: https://www.litchfieldhistoricalsociety.org/scarecrows/
The Tapping Reeve Meadow is located behind the Tapping Reeve House & Litchfield Law School on South St., open as a museum with free admission.
November
The Litchfield Art Festival Holiday Show is Nov. 12, from 10 a.m. to 4 p.m., at Litchfield High School. The show features painting, sculpture, mixed media, drawings and prints, photography, ceramics, glass, fiber art, wood and metal works and much more. See the website for details: https://www.thevoiceofart.org
OWL Festival of Trees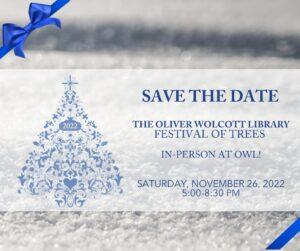 This is exciting—so exciting, in fact, that the Oliver Wolcott Library put out a save-the-date notice for its Festival of Trees on Thanksgiving weekend before August had really even settled in.
Why? Because the always sold-out gala event is returning live and in-person this year on Nov. 26. Keep an eye on the website for the details to be posted: https://www.owlibrary.org/festival-of-trees.aspx
In conjunction with the festival of trees, OWL is holding its Make your list, check 3rd Annual Week of Wonder Online Auction from Nov. 26 to Dec. 3. You can bid online for "wonderful gifts for everyone on your list, and even something for yourself." The details are here: https://www.owlibrary.org/weekofwonder.aspx