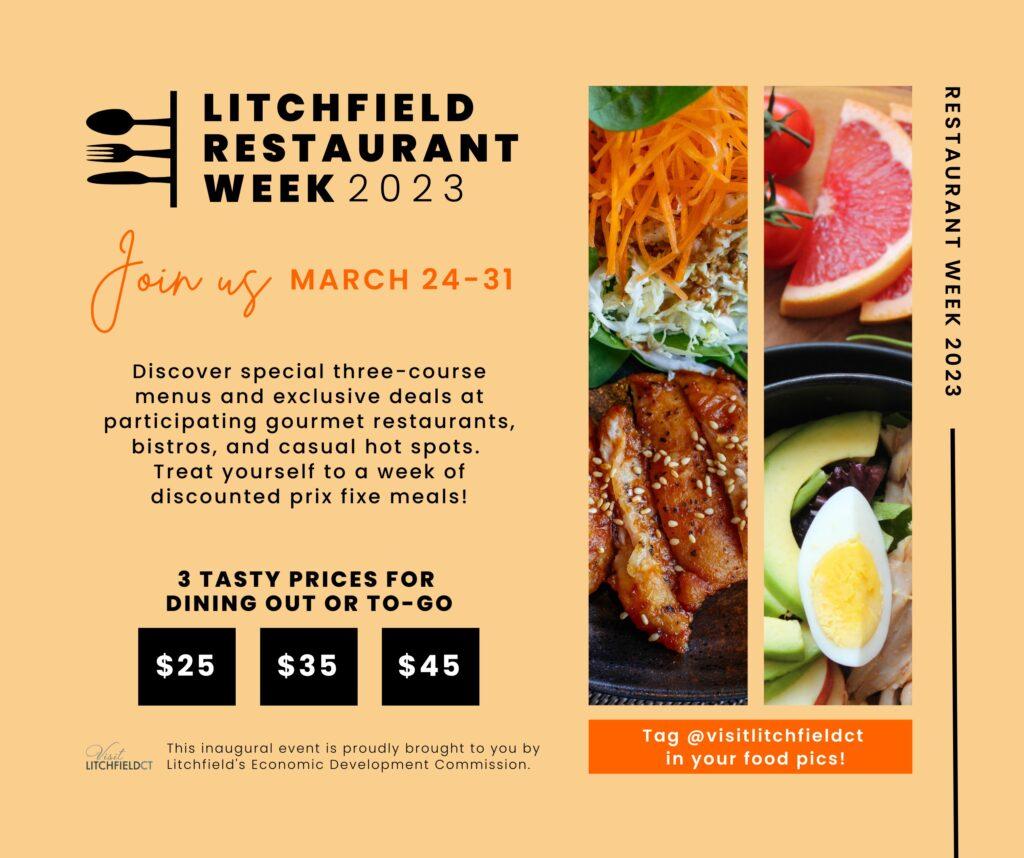 The first ever Litchfield Restaurant Week is coming March 24 to 31!
After the "howling" success of its summertime Top Dog best hot dog contest the past two years, the Town of Litchfield's Economic Development Commission is taking the leap into sponsoring a restaurant week.
You know the recipe: Restaurants create special three-course menus offered at a fixed price point that represents value for the multiple courses and the caliber of the cuisine.
That allows guests from both near and far to discover new places, enjoy lots of fine meals within the space of a week, or both. 
Make sure to follow Visit Litchfield CT on Facebook and also on Instagram for updates as the final ingredients for the restaurant week come together. We'll be sharing menus and posts from participating restaurants, as well as photos of their special dishes.
The Visit Litchfield CT website will also have a special Litchfield Restaurant Week page linking to all the participating restaurants, their menus, and their social media accounts.
The restaurants that have committed to participating so far are below.
Clubhouse Provisions at Stonybrook Golf
Stay tuned for more of your favorites to join the delicious fun.