It's not quite Memorial Day weekend but with temperatures in the 90s it will feel like summer Saturday and Sunday. Sun lovers will revel in outdoor activities, while others might prefer indoor adventures. Whatever your preference, there are always great things happening in Litchfield. Here's a sampling for this weekend.
 Friday, May 20
The Hootenanny at the Litchfield Community Center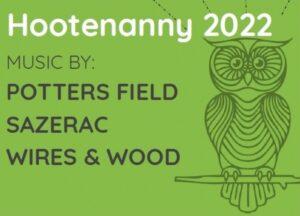 Enjoy live music from three bands; Potters Field, Wires and Wood, and Sazerac. The Meraki Food Truck and Norbrook Farm Brewery Beer Truck will be on hand. $30 per adult/ $10 per child (12 and under) Grounds open at 5, music starts at 6. Future shows in the Summer Concert Series feature The Alpaca Gnomes, Eight to the Bar, and the CT Grateful Dead All Stars. Register online.
Saturday, May 21
Bobbing for Bobolinks at Apple Hill and Topsmead with Gerri Griswold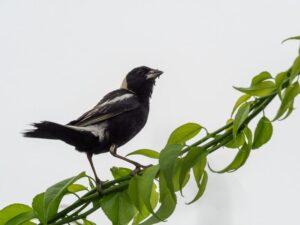 Spend a couple of hours with White Memorial Director of Administration and Development Gerri Griswold in search of bobolinks, a grassland bird with a "bubbly" personality, especially now in breeding season. The search begins with a hike to the top of Apple Hill overlooking Bantam Lake, and then guests drive over to Topsmead State Forest, a bobolink haven. Bring a snack and some water. Meet at the Apple Hill Trailhead off of East Shore Road at 8 a.m. Limited to 15. The program is free but you must pre-register by calling 860-567-0857 or going online. Donations will be accepted to help defray the Conservation Center's programming expenses. (Don't forget to watch our Instagram Live conversation with Gerri from May 18.)
Sunday, May 22
Walk a Mile in Her Shoes & the After-Party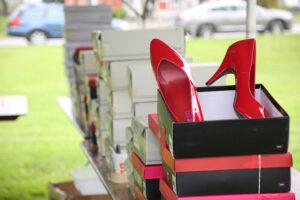 An international initiative in which men and boys walk a mile in red high-heeled shoes as part of efforts to end sexual and domestic violence, and in support of victims and survivors, Walk a Mile in Her Shoes® is sponsored by the Torrington-based Susan B. Anthony Project. The event opens at 9 for check-in, getting shoes, warming up, and photo ops, and the actual walk starts at about 10:15. Spectators offering support are encouraged. Things should wrap up around 11 and transition to an after-party in the Tapping Reeve Meadow, behind the Tapping Reeve House and Litchfield Law School on South Street. The public is invited to the party, which will feature a food truck, The Tasty Yolk, a bar set up by Litchfield Distillery and music by local favorite Ian Campbell.
Saturday or Sunday
See "Downton Abbey: A New Era" or "Doctor Strange in the Multiverse of Madness" at the Bantam Cinema & Arts Center. Doctor Strange, aided by mystical allies old and new, traverses the mind-bending and dangerous alternate realities of the Multiverse to confront a mysterious new adversary, while the enduringly popular Crawley family takes a journey to the South of France to uncover the mystery of the dowager countess' inherited villa. See the cinema's website for times and tickets.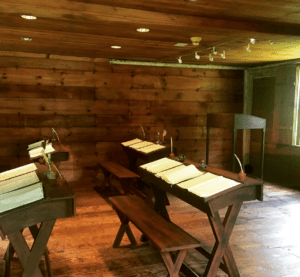 Visit the Litchfield Historical Society's History Museum, and the Tapping Reeve House and Litchfield Law School, the nation's first law school. The History Museum features two new exhibits, "To Certain Western Lands," which introduces visitors to Connecticut's Western Reserve, now in present day Ohio, and "Antiquarian to Accredited: A Look Inside the Historical Society." The Litchfield History Museum (7 South Street) and the Tapping Reeve House and Litchfield Law School (82 South Street) are open Tuesday through Saturday, 11 a.m. to 5 p.m., and Sunday, 1 to 5 p.m. Admission is free! Learn more at www.litchfieldhistoricalsociety.org or call (860) 567-4501.