Autumn is a great season for family events and activities in Litchfield, whether you live in town, are a regular visitor, or discovering our scenic, historic, and welcoming town for the first time.
The options range from Family Nature Day at White Memorial, Park & Rec's outdoor movie night, and a family dinner at Litchfield Community Center to slightly more spooky offerings like the Litchfield Historical Society's Scarecrows in the Meadow, the community center's Halloween mask-making workshop with SyFy Channel "Face Off" veteran Tyler Green, and even the creepy Halloween classic "Night of the Living Dead" at the Bantam Cinema & Arts Center.
Here are the basics on what's happening with links to more details.
White Memorial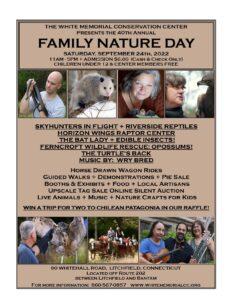 The 40th Annual Family Nature Day is this Saturday, June 24, from 11 a.m. to 5 p.m. at the White Memorial Conservation Center. Admission is $6; members and children under 12 are admitted free.
Brian Bradley will be on hand with his free-flying hawks and falcons, Riverside Reptiles' Brian Kleinman will be there, too, with lots of friends, and Ferncroft Wildlife Rescue and their Opossum Ambassadors.
Guests of all ages can meet a Bald Eagle, Golden Eagle, and more with Horizon Wings Raptor Rehabilitation and Education Center, and White Memorial's own Gerri Griswold, The Bat Lady, returns with Betty the Big Brown Bat! 
 The Stamford Museum and Nature Center presents Edible Insects, and there will be music by Robert Messore and Wry Bred and Ian Campbell.
In addition to the live animals, there will be guided nature walks, information booths, horse drawn wagon rides, and yummy food, including a pie sale, as well as crafts for kids and the artisan market.
Other family events coming up at White Memorial include Babies in Backpacks with Kelly Orr on Oct. 20 (also on the third Thursday of each month) when parents can bring children up to age 2 on a hike with the child in a babywearing carrier or walking at their own pace.
There's also a Museum Children Free Week through Oct. 4, form 9 a.m. to 5 p.m. each day, when children 12 and younger get free admission to the nature museum when accompanied by an adult ($6)
Litchfield Community Center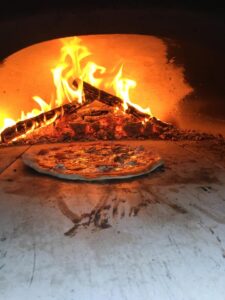 This is the place to get a sense of Litchfield's spirit and cohesion as a community … and the community center holds lots of family events that are fun and free, even when dinner is included.
The next family dinner is Sept. 28, from 5 to 7 p.m., and features a local favorite, Bill's Mobile Brick Oven Pizza. Guests who plan to attend only have to register, and must do so by Sept. 26. Follow this link to be part of the delicious experience.
There's also a free Family Game Night Oct. 14, and then a marquee event Oct. 18, and again Oct. 20, when Litchfield native Tyler Green, who starred on the SyFy network show "Face Off" will teach a Halloween Mask Workshop for students in grades 4 to 6. Participants will conceptualize, paint, and finalize a mask design. The cost is $45 and pre-registration and pre-payment are required.
See the Upcoming Events page on the community center's website to learn more and sign up.
Park & Rec Events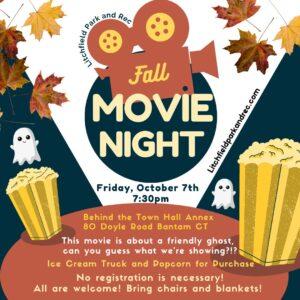 The Litchfield Park & Recreation Department is essentially the epicenter of family fun activities in town, which means there are always terrific things taking place.
The easiest way to get the scoop, and then sign up/register, are to follow Park & Rec's very active Facebook page and Instagram account.
Here's what's on the near-term agenda:
Enjoy a crisp fall day Sept. 28 with a pontoon boat tour around Bantam Lake with Fishing Quiet Waters @fishingquietwatersllc Choose a breakfast or lunch option: 10 a.m. – 12 p.m. for breakfast or 1.p.m. – 3 p.m. for lunch. The cost is $20 per person for one of the options (or $40 for both). Register online at litchfieldparkandrec.com or call Sarah or Colleen at 860.567.7569
Join Park & Rec on Sunday, Oct. 2, at White Memorial for a Pink Walk in the Woods along the beautiful trails in an event that remembers those lost and those who are battling breast cancer. Then enjoy a delicious lunch by Ciesco Catering Company, LLC and listen to music by the Steve Dunn Music. There are 3k or 5k options, and you can decide when you get there. Head to litchfieldparkandrec.com to register for the walk and lunch.
Outdoor Movie Night: Join Park & Rec behind the Bantam Annex, 80 Doyle Road, for an outdoor movie experience Oct. 7. No registration needed. The movie begins at dusk , around 7:30. For questions about the movie being shown, call Park & Re at 860.567.7569. Bring your own chairs , blankets and cash for concessions.
Public Safety Fair & Touch-a-Truck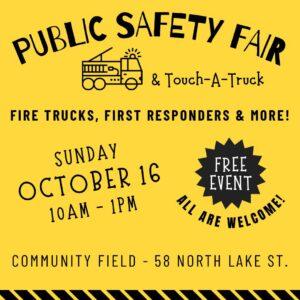 Park & Rec and Ace Hardware of Litchfield are presenting a free Public Safety Fair & Touch-a-Truck at Litchfield Community Field Oct. 16 from 10 a.m. to 1 p.m. featuring our local first responders.
Fire trucks, first responders, ambulances and more from Litchfield, East Litchfield, Bantam, Northfield, Litchfield Volunteer Ambulance, CT State Police, and the K9 unit will give demos and pass out information regarding both public and fire safety. File for Life will also be in attendance.
There will be free snacks provided by Ace of Litchfield and Dunkin Donuts. The Snack Shack will also be open for optional lunch purchase.



Scarecrows in the Meadow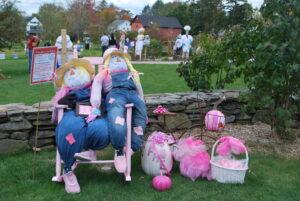 The Litchfield Historical Society's 3rd annual Scarecrows in the Meadow presentation returns the Tapping Reeve Meadow on South Street from Oct. 15 through Oct. 31, open for visiting every day from dawn to dusk.
An Opening Celebration is scheduled for Oct. 15 from 1 to 3 p.m., when the more than 50 scarecrows, all created by local businesses, non-profits, and families, will make their formal debut. There also will be  a scarecrow making contest, fall activities, and voting for guests favorite scarecrows.
This event is free and open to the public, and no registration necessary. The Tapping Reeve Meadow is located at 82 South St.
Strut Your Mutt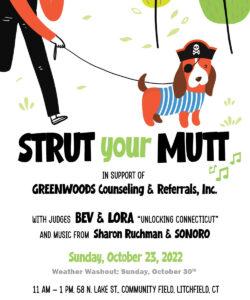 Dog lovers are invited to join Unlocking Connecticut's Bev and Lora for this fun community event at Litchfield Community Field Oct. 23, beginning at 11 a.m.
Register your dog in one of these categories: Precious Puppy, Young At Heart, Large & Loveable, Who Rescued Who?!, Always Awesome, and Best Costume. Prizes will be awarded.
For more information and registration head here.
Proceeds to benefit the Community Outreach Team to provide mobile addiction and recovery services in Litchfield County.

Bantam Cinema & Arts Center Scary Movies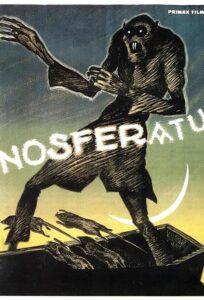 As Halloween approaches, what's better than a scary movie, especially vintage classics?
Bantam Cinema & Arts Center feeds the craving better than a sack full of candy with at least a half dozen must-see shriekers, including:
The Cabinet of Dr. Caligari
Jekyll & Mr. Hyde
Nosferatu
The Phantom of the Opera
Night of the Living Dead
The Rocky Horror Picture Show
Check out this page to connect with all the titles and details.
Halloween Ball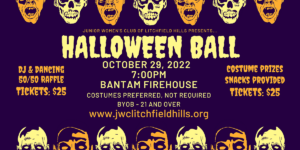 The Junior Women's Club of the Litchfield Hills is throwing a Halloween Ball Oct. 29 at the Bantam Firehouse.
The event listing: Join us for a great night of dancing with DJ Zerp! Wear your best costumes and enter the costume contest! Buy some tickets for the 50/50 raffle. Snacks provided, but feel free to bring your own. Costumes preferred, but not required. BYOB. Adults only 21 and over.
All proceeds go to local charities and families in need.
See the event listing for tickets: https://www.eventbrite.com/e/halloween-ball-tickets-417489049987