Big things are happening the first weekend of August that celebrate the water and the land!
The Bantam Lake Ski Club's annual waterskiing show is Saturday and Sunday, the Litchfield County 4-H Fair is Friday, Saturday, and Sunday in Goshen, and White Memorial celebrates the Bantam River with an early morning paddling event Saturday.
Bantam Lake Ski Show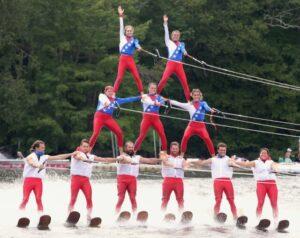 The Cyprus Gardens-style Bantam Lake Ski Show will be presented at 2 p.m. on Aug. 6 and 7 at Sandy Beach off East Shore Road in Morris.
Hundreds of hours of work and practice by the Bantam Lake Ski Club will translate into the audience being delighted by pyramids, ballet lines, boat O's, jumping, mixed doubles, barefooting, trick skiing, wake boarding, surfing, kids lines, and more.
And there's food, too. Not Just Blowin Smoke from Prospect will be serving its low-and-slow smoked barbecue, and Peaches N' Cream will be there with its homemade ice cream.
There is a $20 donation suggested per car, and guests are advised to arrive by 1:30 to have time to park, grab some food, and find a great spot on the beach.
Litchfield County 4-H Fair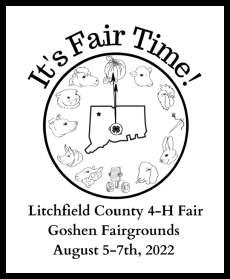 The 89th Litchfield County 4-H Fair  takes place Aug. 5, 6, and 7 at the Goshen Fairgrounds from 8 a.m. to 4 p.m. each day.
"4-H is the largest positive youth development program in the world, and rightfully so!" Fair President Madeline Hall explains in her message in the fair booklet. "4-H is run by Cooperative Extension and is partnered with over a hundred public universities. The mission in 4-H is to educate youth on STEM, healthy living, agriculture and civic engagement, all while approaching teaching with a 'learning by doing' mindset."
Members of the county's more than 25 4-H clubs come to the fair to show off their specialties and compete, celebrate the region's important agrarian heritage, foster a sense of community, and help pave the way for future innovations.
In addition to the opening ceremonies, Friday features a Tractor Driving Contest, Premier Showmanship Clinic, Ag Olympics and Ice Cream Social, and more.
A packed Saturday agenda includes a Horse Show, Dairy Cattle Showmanship, Dog and rabbit Showmanship, a Goat Show, Antique Tractor Pull, and much more, including a family dinner.
Sunday's highlights include a Garden Tractor Pull, Dairy Cattle Breed Show, Pet Parade, and the closing ceremonies.
See the 4-H Fair booklet for the daily schedule & a map of fairgrounds
The Litchfield County 4-H Extension Educator is Bill Davenport, who was thanked by the fair president for his "constant guidance, dedication, and hard work … ." He was also among the Litchfield residents recently elected to the new Region 20 Board of Education for the merged Litchfield and Wamogo school districts.
Paddle the Bantam River at White Memorial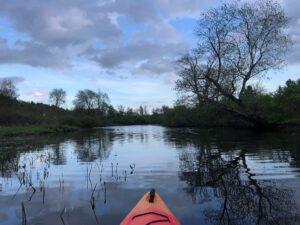 Here's your chance to explore the Bantam River at river level with Kelly Orr of the White Memorial Conservation Center.
An early morning interpretive paddle takes place from 6:30 to 10 a.m. Saturday, (Aug. 6).
"Be on the lookout for herons, beavers, otters, turtles and so much more," the event listing says.
Participants are asked to arrive at the river boat launch by 6:30 a.m. and the paddle begins at 7. The paddle ends at Litchfield Town Beach, where guests will be treated to a breakfast prepared by White Memorial Director of Administration and Development Gerri Griswold.
The cost is $15 for members and $30 for non-members. Pre-registration and pre-payment are required. Call 860-567-0857 or register online: https://whitememorialcc.org/product/celebration-of-the-bantam-river-2/
If you want to know the story behind White Memorial and the legacy left by Alain and May White, take a tour of the conservation center's museum Sunday at 2 p.m. with docent Tom Saunders.
He's available to give tours on the first and third Sundays of each month at 2 or by appointment. Admission is free for White Memorial members, $6 for adults, and $3 for children. Admission is free for children under the age of 6. For questions and details, call White Memorial at (860) 567-0857 or email [email protected].
Intermezzos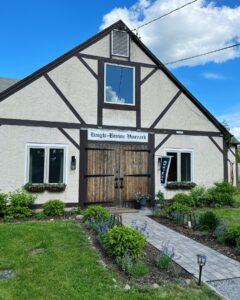 One of the things we love most about Litchfield is the ease of accessing lifestyle enrichment before or after planned activities like the ski show, 4-H fair, and White Memorial events.
That often means great coffee and a treat (see our page of resources), but sometimes a summer's day calls for something with a bit more sparkle.
And that thought leads to suggesting visits to Haight-Brown Vineyard in Litchfield and Sunset Meadow Vineyards in Goshen as the perfect intermezzos no matter your weekend plans. (Haight has a new wines, a new menu, and is also serving cocktails and beer now.) Connect and enjoy!