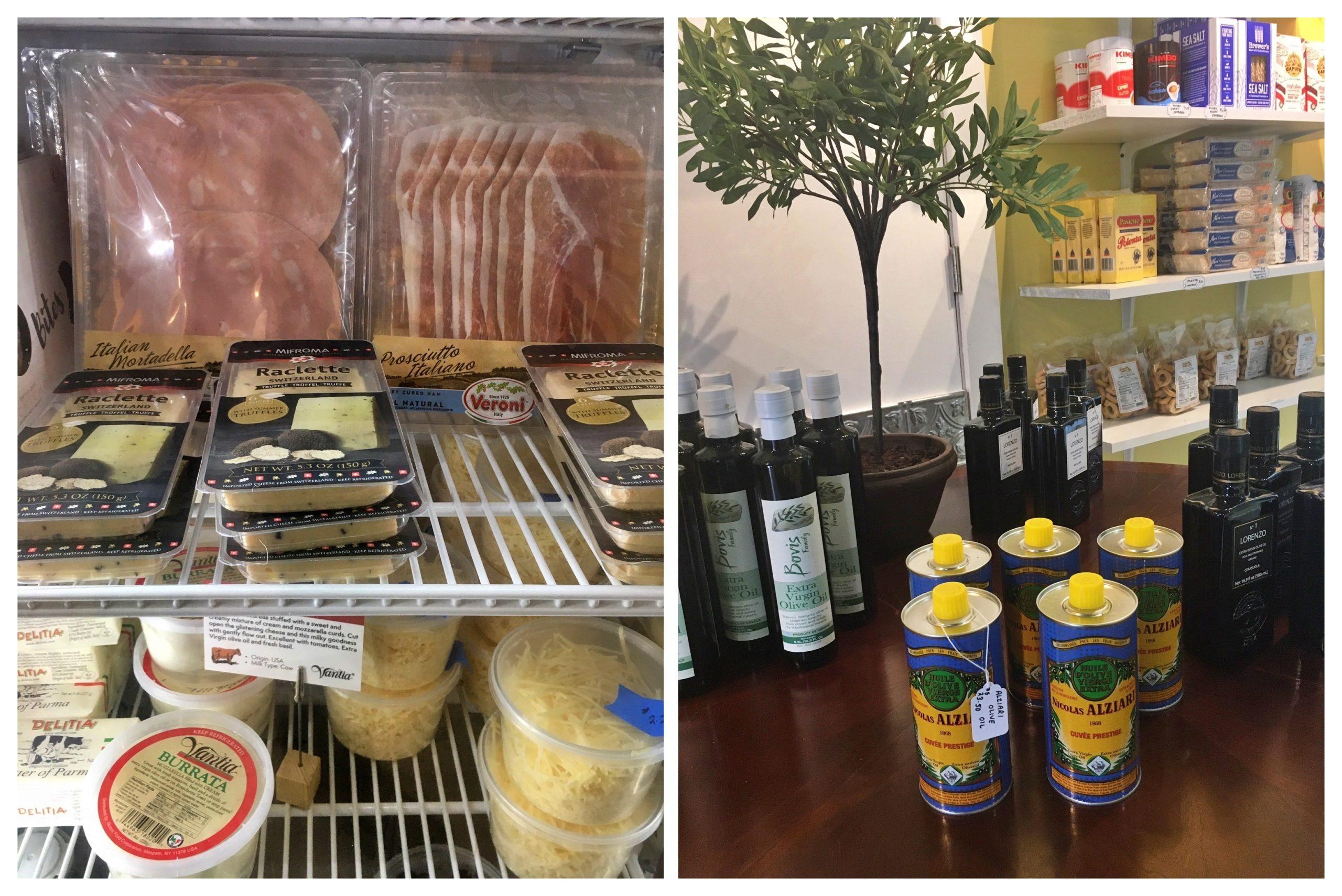 The Discerning Palate, a new gourmet provisions shop, has opened next to The Bakehouse on the lower level of Old Litchfield Jail across from the Green.
Owner Susan Guletsky describes the small shop as one-third cheese shop, one-third deli, and one-third European grocery.
Featured fare includes fresh (and locally famous) La Molisana sausage made in Waterbury, the artisanal Durante's Pasta from West Haven (think of gnocchi and cheese and lobster ravioli in the freezer case), 24-month-aged Prosciutto di Parma, Pata Negra Iberico Jamón (the finest Spanish ham), French mustards, Italian biscuits, artisan olive oils, and much more.
In addition to the imported dry goods and selection of gourmet meats and cheeses, The Discerning Palate offers charcuterie boards, cheese boards, and antipasto platters; "the perfect things to go with that Bakehouse bread," as the sign out front says.
The shop is open from 10-5 on Wednesday, Thursday, and Saturday, until 5:30 on Friday, and from 10-2 on Sunday.
The phone number is 860-361-6580, the address is 7 North St., and the website under construction is discerningpalate.shop
The Discerning Palate is the latest addition to a gourmet foods scene that includes The Dutch Epicure, Tilden's Seafood, Arethusa Farm Dairy, Litchfield Locker, and others. See the Gourmet Shops & Provisions page on the Visit Litchfield CT website to connect with all of them, as well as our wine shops.
For everything you need to create wonderful meals at home, and memorable evenings, also visit our pages connecting you to Litchfield's scratch bakeries, wineries and Litchfield distillery, and local chocolate.