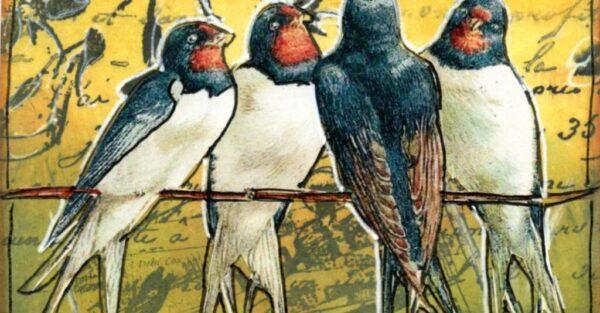 Several of Litchfield's premier outdoor attractions are in the spotlight this weekend and Saturday is the big day with hiking, nature, and learning to row on the agenda.
A crown jewel of the great outdoors, Topsmead State Forest, is celebrated on Sunday, and for those who don't prefer a back-to-nature agenda, there's also a focus on history and antiques appraisals this weekend.
Learn to Row at the Litchfield Hills Rowing Club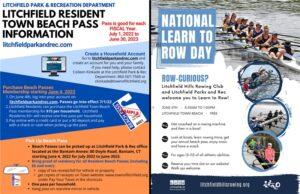 The Litchfield Hills Rowing Club and Litchfield Park & Recreation are partnering to participate in USRowing's National Learn to Row Day Saturday from 8:30 a.m. to 1 p.m. at the Litchfield Town Beach on Bantam Lake.
"Learn how to use a rowing machine from our expert coaches and then hop in a boat and get out on beautiful Bantam Lake," Park & Rec says on its event page. "You can also just come on down to look at the boats, enjoy fun activities, get your annual beach pass (for Litchfield residents), enjoy the music and have a delicious snack."
Walk-ups are welcome, but you can also reserve a spot in a boat at a preferred time on the Park & Rec event page. Head to the rowing club's website to learn more about the rowing programs.
The town beach and rowing club are located off North Shore Road.
Connecticut Trails Day at White Memorial and Litchfield Land Trust
The Connecticut Trails Day Celebration on Saturday includes White Memorial and Litchfield Land Trust events.
Things begin early at White Memorial with Dawn Chorus with Fran Zygmont.
Bird Whisperer Fran Zygmont and White Memorial Director of Administration and Development Gerri Griswold will take 15 "early birds" to favorite spots just before dawn to hear different species perform the dawn chorus. Guests meet at 5 a.m. in front of the A. B. Ceder Room at the White Memorial Conservation Center.
Pre-register for this program by calling 860-567-0857 or online at www.whitememorialcc.org. It's free for White Memorial members and $10 for non-members. And there's breakfast at Patty's Restaurant afterwards.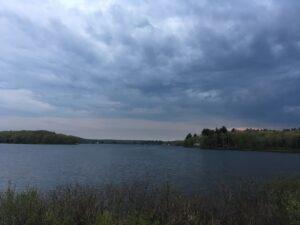 At 10 a.m., Gerri Griswold will lead guests in a program entitled Exploring the Lake and Butternut Brook Trails, which includes walking the Lake Trail at the main museum property to a spectacular view of Bantam Lake, and continuing through the amphibian occupied wetlands through the old Berkshire Ice House ruins. Then it's on to the Butternut Brook Trail. Guests meet in front of the A. B. Ceder Room. The program is free; donations will be accepted to help defray the Conservation Center's programming expenses.
Amphibian Amble with Erin Josefson takes place from 2 to 3:30 p.m. It's also free, with donations accepted. As the name implies, it's a search for "sleek and slimy creatures," which involves looking under rocks and boards and visiting a pond armed with dip nets. (All amphibians will be safely returned to their hiding spots.) Meet in the A.B. Ceder Room at 2 (Masks are required inside and when we cannot be socially-distanced outside.)
See the calendar for all White Memorial events.
The Litchfield Land Trust will be introducing guests to the new Katzin Trail, connecting to the Nancy Danaher trail. The hike of about three miles, beginning at 9 a.m., will be led by Stewardship Chair Dean Birdsall "There will be ups & downs in mixed hardwood/conifer forest among boulders and water features, richly endowed terrain over a stem and loop route," the land trust says. Register online and email [email protected] for additional information.
See the full list of Connecticut Trails Day events
Litchfield Historical Society Walking Tour
Visitors and residents who want more context about the landscape and streetscapes they see and admire in Litchfield can take advantage of the Litchfield Historical Society's weekly walking tours, which begin the season this Saturday. Participates meet an LHS tour guide at 1 p.m. at the Litchfield Historical Society to get a different view of Litchfield's Historic District.
Discover Litchfield's vibrant history, hear the stories behind famous landmarks and anecdotes about past residents, and get an appreciation of prominent buildings, the event description invites. Tours last approximately 1 hour. Guests are advised to wear comfortable shoes and bring a bottle of water.
Walking tours are free for LHS members and $10 for non-members. Register online.
Antiques Appraisal Day at St. Michael's Community House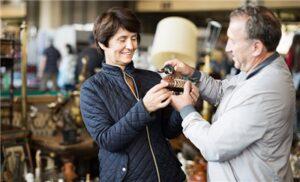 Do you have a valuable treasure hiding in the attic, closet, or basement? Bring that vase, coin, work of art, or whatever it is to the Antique Appraisal Day Saturday from 10 a.m. to 2 p.m. at St. Michael's Church Community House at 50 South St. for an informal evaluation by professional appraisers.
The cost is $10 each for two items or three items for $25. (If you want more things appraised, reserve multiple time slots.) 
You can reserve your time online by creating a household account at Litchfieldparkandrec.com, and then pay at the door with cash or check.
All proceeds of the appraisal day benefit the programs of Litchfield Health and Wellness Resources and Litchfield Parks and Recreation summer camps and other programs.
50th anniversary of Miss Edith Morton Chase's Gift of Topsmead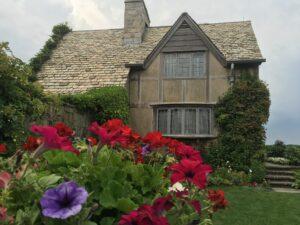 The Friends of Topsmead State Forest, the glorious 510-acre state forest anchored by the former summer cottage of Miss Edith Morton Chase, are celebrating the 50th anniversary of her gift of Topsmead to the people of Connecticut with a special showing of "Topsmead: One Lady's Legacy" at the Bantam Cinema & Arts Center.
The film chronicles the history of Topsmead, the summer estate of Miss Edith, through archival photographs and drone footage. The documentary also features interviews with Topsmead Historian Jerry Geci, and with Robert Orintas, the son of Miss Edith's chauffeur, who for several decades spent his summers there. After the showing of the film, there will be a conversation with Topsmead Historian Jerry Geci and a special guest.
Find more info and an RSVP button on the Friends' website.
And make sure to watch our Instagram Live conversation with Colleen Stradtman, President of the Friends' board, who discusses Topsmead and previews the event.
Also this weekend don't miss:
Live Music Saturday at Haight-Brown Vineyard
The Litchfield Hills Farm-Fresh Market at the Litchfield Community Center