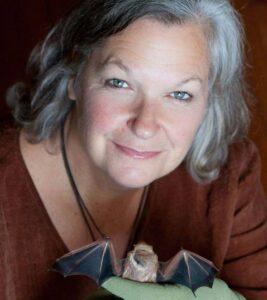 Whatever you do this month, stop and see the gorgeous display of tens of thousands of Laurel Ridge Daffodils in the Northfield section of Litchfield … and also connect with these great events and activities that are "blooming" throughout the remainder of April. (See our Visit Litchfield CT calendar for more events.)
Bats: Earth's Allies With White Memorial's 'Bat Lady'
Saturday, April 15, 2 p.m.
Join White Memorial's "Bat Lady," Gerri Griswold for a lavishly illustrated talk that touches on the basics of one of the most beneficial and maligned animals on our planet—the bat. How many species of bats are there? Where do they live? Why are they so important to us? What is harming them? What can we do to help them … and so much more will be addressed. Meet a live Big Brown Bat ambassador. The cost is $5 for members, $10 for non-members. Pre-registration and pre-payment are required. Call 860-567-0857 or register online.
Annual Woodcock Walk at Boyd Woods
Saturday, April 15, 2023, 7:15 p.m.

​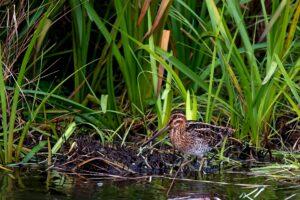 Over the winter, foresters have been busy at Boyd Woods, the Litchfield Hills Audubon Society Preserve off Route 254, thinning woodlands and clearing other areas to create better habitat for wildlife. One result is an enhancement of the habitat where woodcocks put on their overhead show, an aerial mating dance. In addition to watching, guests will take a short walk through the Conifer Plantation to check on the Barred Owl pair, as well as wandering a short distance to Margery's Bird Pond to hear Spring Peepers and Wood Frogs. Sanctuary managers Rich and Debbie Martin will guide this evening walk. Boots or waterproof shoes are recommended, as trails are muddy from forestry work. Dress warmly and bring a flashlight. No dogs allowed. Meet at the Boyd Woods Sanctuary parking lot on Route 254 in Litchfield. Rain date: April 22, 7:15 p.m. For additional information contact Debbie Martin at [email protected] or 860.819.7462.
Note: There's also a Woodcock Cocktail Party at White Memorial from 6-8 on April 22.
Litchfield Historical Society Reopens With a New Exhibit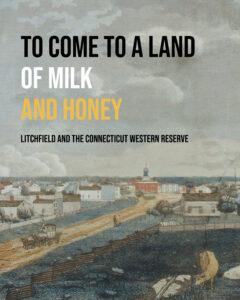 Friday, April 21, and Saturday, April 22
The Litchfield Historical Society will reopen for the season this month with a new exhibit, To Come to a Land of Milk and Honey: Litchfield and the Connecticut Western Reserve, which explores the Connecticut Western Reserve (now in present day Ohio) told through the voices of those affected by westward migration.
Imagine taking Connecticut's northern and southern borders and extending them west to the Pacific Ocean. This is what Connecticut would have looked like in 1662 under the colony's royal charter (in theory, at least). After the Revolution, Connecticut gave most of these claimed lands over to the new American government, but it "reserved" land in the northeast of present-day Ohio for its continued use and settlement. This became the Connecticut Western Reserve, also known as "New Connecticut."
The public is invited to the opening of the exhibit on Friday, April 21, at 6 p.m. at the Litchfield History Museum (7 South St.). Cocktails and hors d'oeuvres will be served. Those planning to attend should RSVP by emailing at [email protected] or calling 860-567-4501.
To celebrate the opening of To Come to a Land of Milk and Honey, visitors of all ages are invited to a fun-filled Family Day on Saturday, April 22, from 11 a.m. to 2 p.m. The day will feature guided gallery tours, surveying challenges, quill writing, and more hands-on crafts and activities. (Tours of the exhibit will be offered at 11:00 a.m. and 1 p.m.)
Starting April 21, the Litchfield History Museum and the Tapping Reeve House and Litchfield Law School will be open with new hours: Wed – Sun, 11 a.m. to 5 p.m. Admission is free.
Visit www.litchfieldhistoricalsociety.org for more information.
Litchfield's Community Earth Day Celebration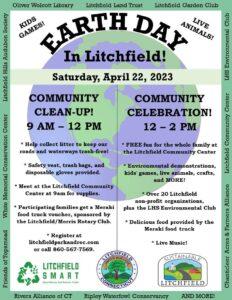 A huge Community Earth Day Celebration will take place at the Litchfield Community Center, Saturday, April 22, rain or shine.  
Earth Day is the perfect opportunity to help clean-up our community's streets. Start the day with a morning clean up in your own neighborhood with your friends and family or participate in a coordinated street cleanup from 9am to noon organized by Litchfield Public Works, the Rotary Club, and Litchfield High School Environmental Club. Cleanup volunteers will earn a Meraki Food Truck lunch voucher from the Rotary Club. Participants in the organized cleanup should register at litchfieldparkandrec.com or call 860-567-7569. 
After your morning clean-up, hustle over to the Litchfield Community Center for some free fun, excitement, and eco-education from noon to 2pm, sponsored by Sustainable Litchfield and S.M.A.R.T. Task Force. Live animals from White Memorial Conservation Center and Ripley Waterfowl Conservancy will be featured along with games, activities, art projects, crafts, a food truck, and live music. Over 25 local organizations with experts on forests, rivers, wildlife, farms, mapping, waste reduction, and nature art will be offering hands-on activities for the whole family.
Litchfield Land Trust Native Plant Sale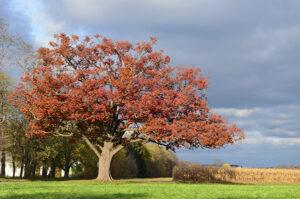 The Litchfield Land Trust's annual sale of native plants takes place all month online and includes a wide variety of native shrubs, red oaks, and curated seed packs for both full sun and partly sunny planting areas. Those interested can order online at www.litchfieldlandtrust.org and plan for pickup on Friday, May 12, (2-5 pm) or Saturday, May 13, (9 am – 12 pm) at 28 Russell St.